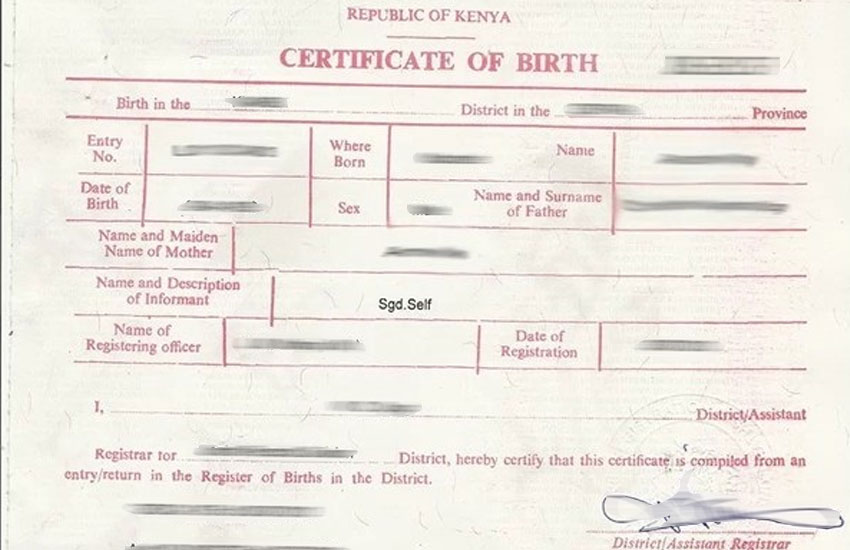 The High Court has thrown out a case in which a man was contesting his former wife's decision to replace his two daughters' surname with that of her new husband.
High Court Judge Charles Kariuki dismissed WM's case against his former wife EW, the Education ministry and Attorney General, as it was not properly filed.
"The matter has to be heard via taking evidence in a properly instituted suit. The mix of issues herein range from the existence of marriage in the two relationships aforesaid and the best interest of the children. Further, to seek an order to compel relevant public authority to do registration of the children as prayed herein can only be done via an application in form and shape of judicial review or constitutional matter," ruled Justice Kariuki.
At the heart of the legal battle between the two parents was whether the children should have the name of EW's new husband, FM, in their birth certificates.
WM and EW had been married for 10 years before parting ways. It was also not contested that WM was the minors' biological parent.
According to WM, he learnt that EW had illegally changed his children's birth certificates and used the same to register them in the National Education Management Information System (Nemis) run by the Ministry of Education.
Birth certificates
According to WM, the children's family name in the Nemis was that of their step-father. WM produced two birth certificates showing that the children had been given his name after birth.
EW, however, told the court she was married to FM and not WM, and produced a marriage certificate. She said she had been living happily with her new husband and children.
EW said the birth certificates produced by WM were forged. According to EW, she delivered the children at home and not in hospital.
She also accused WM of not helping to raise the children from when they were born, adding that he was married to another woman and had another family.
The AG, who was also representing the Education ministry, told the court he had nothing to do with the case. According to the AG, the two ought to have settled their differences without dragging him into court.
He observed that the matter would have been best settled by a children's court.