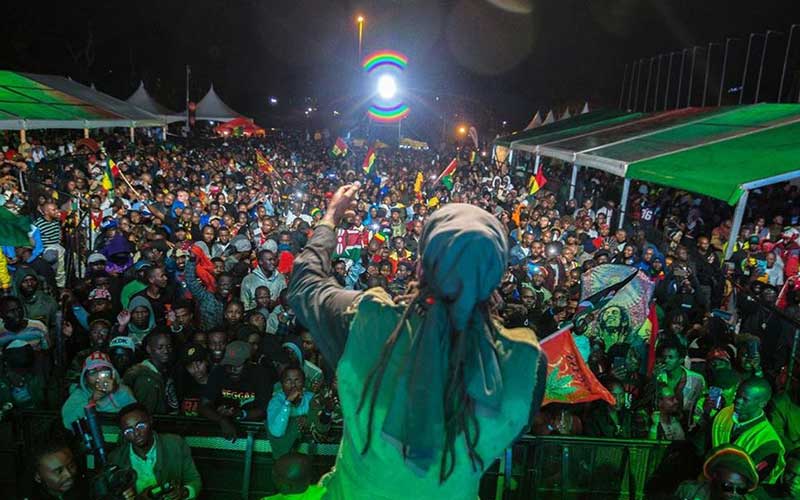 Reggae fans braved light showers to watch Jamaican reggae star Richell Bonner alias Richie Spice perform at the KICC grounds during the 'Nobody Can Stop Reggae' concert on Saturday night.
Taking to the stage at 1: 30am, Richie, backed by his Element Band did not disappoint as he belted out one tune after the other.
The 'Brown Skin' singer had to return to the stage due to public demand after an hour and a half of non-stop music to the delight of the fans.
Bloopers
Given that there were no curtain raisers at the event, fans were entertained for the better part of the night by Djs and Mcees.
The show was however marred by poor sound quality at some point during the night as well as the lack of curtain raisers for the whole show. The media fraternity also decried the lack of media passes to the venue which may have resulted in significantly lesser coverage of the event.
Thumbs up
But on the upside, Richie's Element Band gave an impressive performance with the band's two female back-up singers' voices gelling well with Richie's mellow voice, resulting in an unforgettable live music experience.
The crowd's spirit was also noteworthy as they not only braved light showers but also sang and danced through most of the night.