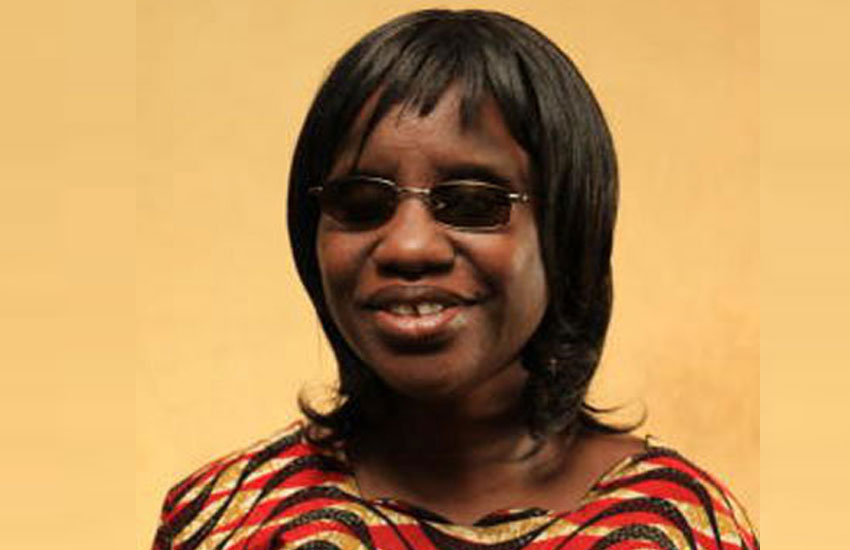 Most people get shocked on learning that I am a God fearing man like most born in the 1970s when parents instilled the fear of God in their kids. 
They made do simple things like thanking the creator after waking up and going to sleep besides during meals or when taking a dangerous trip with a short prayer.
The reason most bamba 40s are more hygienic unlike the new generation that fears water is because it was always drummed into us that cleanness is next to Godliness.
Going to church to praise Go and not make up the numbers was a routine we adopted most Sundays. Ninety percent of houses had a wall hanging with the words "God is the head of the house…." besides another of the 10 Commandments in the sitting room.  
So most of us learned the Christian hymns by heart as those days most of us were Roman Catholics and it was more of a traditional choir that had the gowns as they led the other worshipers in praise and worship.
One of the first gospel artists to gain crossover appeal was Mary Atieno with her hits like 'Adamu na Eva' and let me confess it was very touching considering she was visually impaired.  
Then later came Pastor Faustin Munishi and his accordion and clean Tanzanian Kiswahili lyrics in songs that had questions like "wanamwabudu nani, malebo and ukimwi wa maisha.
Others were neighbouring countries were Solomon Mkubwa, Angela Chibalonza who sang Ebenezer, Rose Muhando, Anastazia Mukabwa, our own Eunice Njeri, Sarah K and many others.
Those days the gospel videos were more of choirs and performers dancing. The music had meaning and message came from the Bible. Their dressing was very respectable. Some of the songs were bewitching and one could not concentrate on anything else but sing along.
Songs like Mfalme wa Amani by Solomon Mkubwa making many to shade tears as they know they are sinners and need to confess. Rose Muhando's Ndivyo ulivyo or Ee Mungu nitakushukuru are very motivational.
We all agree as human beings we usually fall short of the glory of God but with this old school gospel musicians that actually come on the AOB part, not the main topic.
But the current new generation of gospel singers have forgotten the good message of the good book and become commercial.
Most do it for celebrity status without bothering how they are dressed or if the message is relayed across.
We know one had to survive and pay bills but when it comes to preaching water and drinking wine I don't agree. What happened to the good old Kesha people used to attend to be close to the Almighty now I hear some keshas have become sex grounds where the youth go to sin.
We are having young gospel musicians having scandals left right and centre from rape to other unprintable stuff in The Nairobian- which is a family newspaper. Most of them produce videos that one can think are more of hip-hop what with the funny dances.
It is that parents are not taking care of their children? Please instil the fear of God when young and let them know choices have consequences.  This trend of people saying they also made mistakes when young should stop.
This is not the world we had this one is more sophisticated and some mistakes difficult to redo. The young upcoming gospel musicians please read your bibles again so that you behave right and sing for use messages related to the good book.
AineaOJiambo