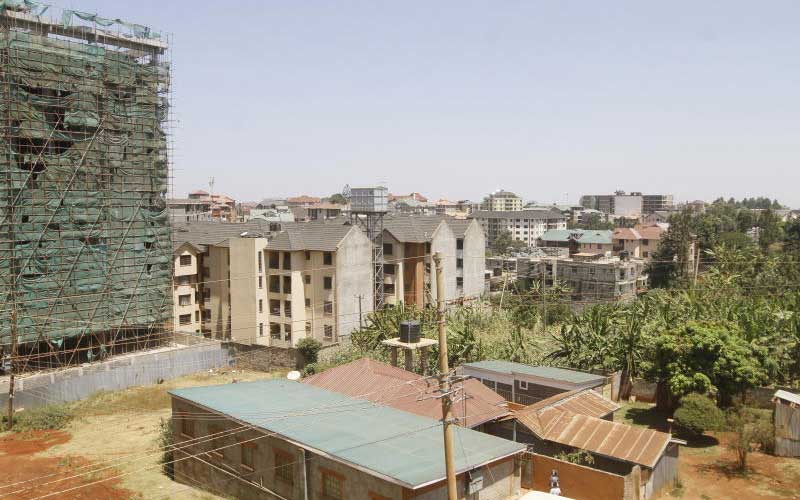 [email protected]
Marjorie Wanjiru was born in Ruaka 23 years ago. She recently finished her college education and is looking for a job. She has seen her home area transform from a laid-back agricultural community to a bustling real estate destination whose land prices are quoted in hundreds of millions.
We meet Wanjiru outside her modest, semi-permanent home tending to a small garden. The shade from a nearby banana farm provides a welcome relief from the scorching midday sun.
Wanjiru's home stands in sharp contrast to nearby apartments that house a big chunk of Nairobi's workforce. She has seen most of them come up. More are in the pipeline.
Such developments are putting pressure on local families, including Wanjiru's, which have occupied ancestral land here for decades under immense pressure.
"People do approach us with offers to sell the property. But we are not moving any time soon," she says. "Many have sold their land only to squander all the cash before they could find an alternative home."
I show Wanjiru a newspaper clipping of a story that ran early last year and which showed that an acre of land that cost between Sh100,000 and Sh300,000 about 20 years ago is now valued at Sh100 million.
Staying put
She dismissively taps at it after a brief glance: "Yes, this is correct, but we are not moving. Who says we will find another place like what we have here?"
Her story mirrors those of many other original residents of Ruaka who cannot understand why land in their once nondescript hood has become coveted property, attracting top real estate developers from Kenya and beyond.
Catchy phrases from realtors now define the little enclave 10 kilometres northwest of Nairobi's city centre: "Ruaka is a 'fast-growing, upper-market neighbourhood' that attracts discerning investors and the home of the biggest mall in East Africa."
This is not just a marketing gimmick. Ruaka is next to the United Nations Office in Kenya. And so is Two Rivers, currently the biggest mall in sub-Saharan Africa. Nearby is the Rosslyn Riviera, Village Market and the Northern Bypass.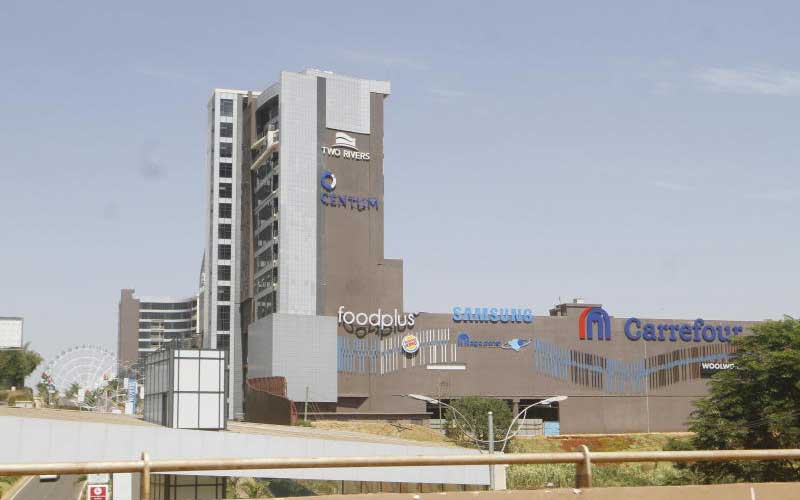 It borders high-prized estates such as Runda. It has cooler climate than Kitengela or Athi River. Many locals have caved in and sold the land where dozens of apartments now stand.
Late last year, investment firm Cytonn published a report that for the umpteenth time reiterated the "unique" investment opportunities in Ruaka. Key among the findings is the property appreciation in Ruaka that makes established city suburbs such as Karen trail.
"Land in Ruaka is currently priced at about Sh89.7 million per acre, and this is relatively high compared to other satellite towns such as Ngong, Utawala and Ruiru, whose prices per acre are Sh13.8 million, Sh12.8 million and Sh20.6 million, respectively," said the report.
According to Cytonn, the growing demand for land and housing in such satellite towns together with the construction of the Western Bypass will continue to drive investments in Ruaka. The firm has already made forays into the region with their signature development, The Alma, a 453-unit development whose first phase will be handed over to investors in May this year.
While some are taken aback by the apparent meteoric rise in Ruaka's property prices, land and planning experts say this is not unexpected.
Few controls
Abraham Samoei, Institution of Surveyors of Kenya chairman, says Ruaka's fortunes are characteristic of similar peri-urban regions where prices increase dramatically.
In addition, he says, there are few development controls here unlike Karen where one cannot subdivide land beyond a particular acreage or build high-rise apartments.
"In Ruaka, developers get more units on a small piece of land, thus giving better returns on investments. The more units you can erect on a given piece of land the better for an investor," says Samoei.
He says such rapid developments come at a heavy social cost, especially for the locals who have held onto ancestral land for years. He says such suburbs are creating instant millionaires and at the same time having peasants who are asset-rich but cash poor. "For example, you find an old lady who has lived here all her life but does not know how to add value to her land. She only practises subsistence farming and will never think of selling the land and move to a cheaper place. She has put a sentimental value on the land, a value she hopes to pass on to the next generation," says Samoei.
While Ruaka's growth is a case of supply and demand, of more concern to experts, however, are the undesirable effects of property development getting ahead of urban planning.
Mairura Omwenga, an urban planner, says as much as the new developments in Ruaka are changing lifestyles, both national and county governments need to arrest any lack of prerequisite infrastructure before Ruaka ends up like "all the other unplanned "cities" around Nairobi".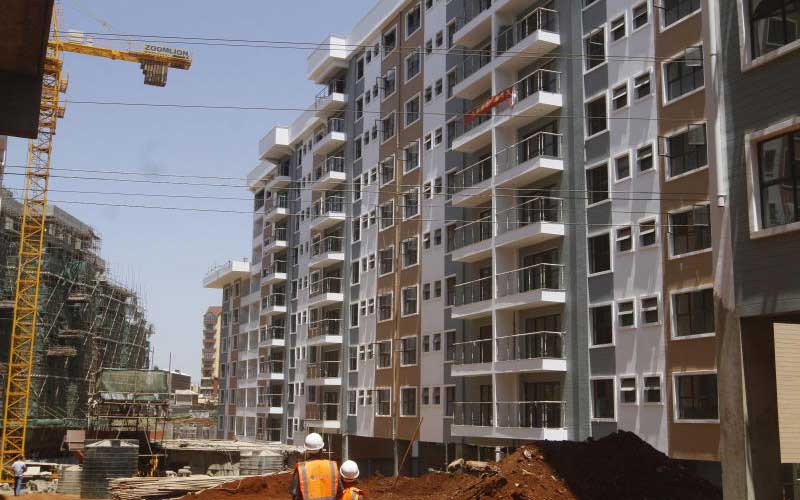 "From a planning perspective, the area might soon be ungovernable as unplanned settlements crop everywhere. There is little thought given to infrastructure such as sewerage, water lines or access roads. Sadly, authorities only react to such situations as developers extract fortunes in the new frontiers," he says.
Ruaka, adds Omwenga, is part of the agriculturally rich Kiambu County that serves as Nairobi's breadbasket.
The new estates, he says, are erected on formerly fertile soils where coffee has been grown for decades, thus threatening food security.
"Environmentally, this is part of a water catchment area for the city. The rapid urbanisation in Ruaka and nearby areas is having a negative effect on Nairobi rivers, most of which have their sources in the region. We better plan ahead since we know such developments are here to stay," says Omwenga.
But even as Wanjiru and her family continue to hold onto their piece of paradise in Ruaka, they too cannot ignore the rise of their village as the preferred destination for big investments in real estate.
Related Topics