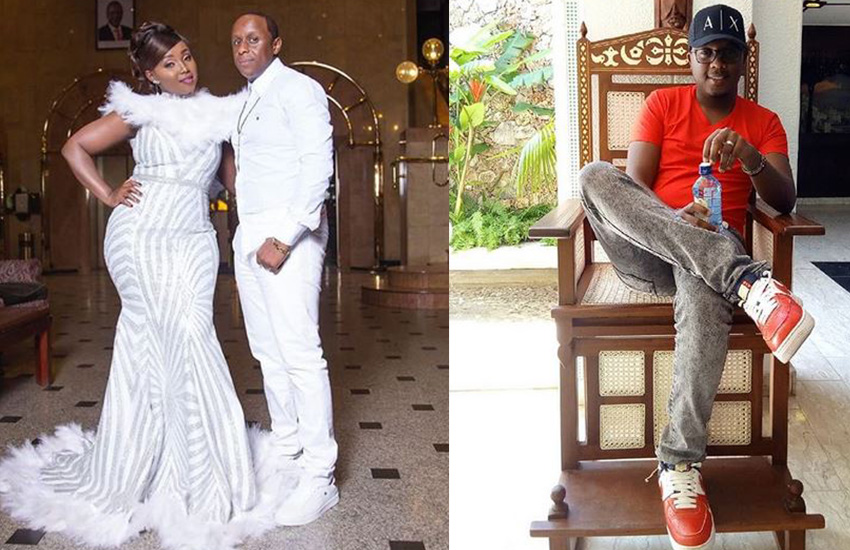 That actors Abel Mutua, Catherine Kamau and Philip Karanja are friends is no secret.
Perhaps what is more telling of their closeness is how the two men chose to celebrate Catherine as she turned a year older.
Karanja, a popular director and actor penned that he is honoured to be in her life but dropped a line that her leather outfit was giving him ideas.
"My queen @kate_actress happiest birthday love. I am honoured to be in your life. Now that leather outfit, let me get a whip," wrote Karanja.
Mutua, a decoarated comedian and scriptwriter was also not left behind as he delivered a humour packed message to the birthday girl.
"Happy birthday you sexy fossil! A Neanderthal with such a big heart. Never met an Astropithecus so talented yet so humble. You ooze Royalty, you and your age mate, Mrs. Kinjekitile Ngwale. I thank God and Dr. Richard Leakey for discovering your old ass. On the real though. Happy Birthday love. The world is yours to conquer. You know how we do! I love you Wamapupu!"
The reactions from their followers was also telling,"Nimekwama hapo pa whip," wrote @Shikoh_noadiah
Catherine Kamau wedded her long-time lover and colleague in 2017 at the Windsor Hotel Golf and Country Club.
The invite only wedding was attended by the who's who in the entertainment industry having both shared the same stage such as in Mother-in-law and Tahidi High respectively.