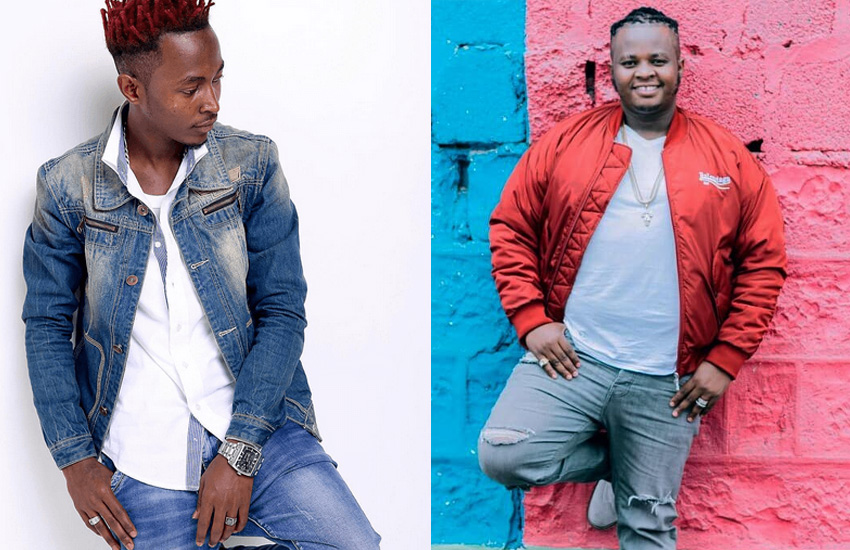 The saga surrounding embattled gospel singers DK Kwenye Beat and Hopekid is headed to court according to the Federation of Women Lawyers in Kenya (FIDA).
FIDA, through a tweet, has revealed that the body has acquainted itself of the matter and has reached out to the victim, a 20 year old Nakuru woman.
The federation added that the act committed by the two "do not only warrant an apology but stringent measures" and called on the office of the Director of Public Prosecutions (DPP) to investigate the matter.
"FIDA Kenya is appalled to read about of the inhuman and degrading incidence to a young woman allegedly committed by DK Kwenye Beat. It is disheartening that a section of the society is condoning the action. Statement by alleged perpetrators have also been brought to our attention.
"FIDA is reaching out to the young woman to offer legal support. With instructions from her, we will ensure that the perpetrators are arraigned in court.
"Such heinous crimes do not only warrant an apology but stringent measures. Violence against women MUST stop.
"FIDA is calling upon the @ODPP_KE to investigate the matter," read the posts.
According to the woman, DK Kwenye Beat knowingly infected her with herpes, a move that could see the Asusu hit maker risk a 15-year jail term as per section 26(1) (c) of Kenya's Sexual Offences Act.
The section states, "Any person who, having actual knowledge that he or she is infected with HIV or any other life threatening sexually transmitted disease intentionally infects another person with any sexually transmitted disease, shall be guilty of an offence, whether or not he or she is married to that other person, and shall be liable upon conviction to imprisonment for a term of not less than fifteen years but which may be for life."
The victim alleges that she was lured from Nakuru into a threesome with the two against her will. Months later,she had a second encounter with DK, which according to her, was without protection.