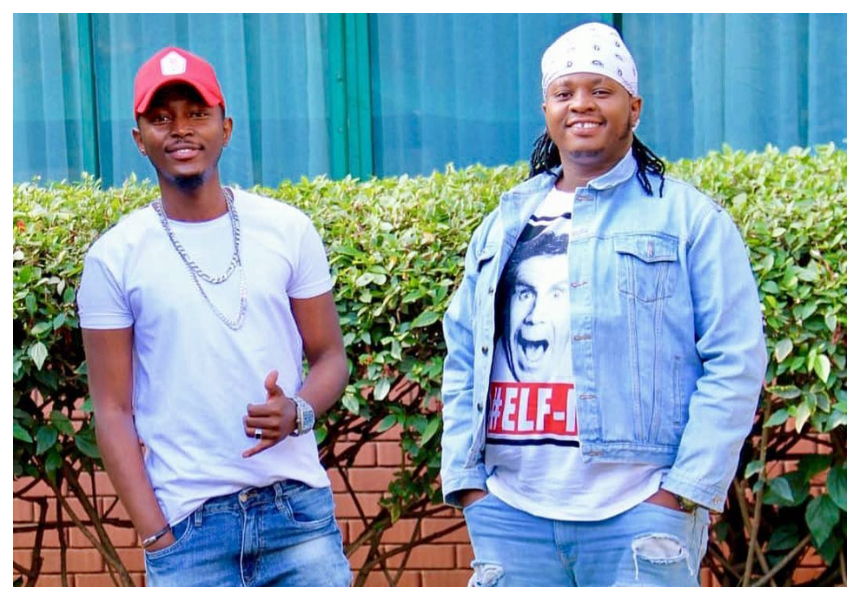 Oh hell no! The devil will not take the fall for this one!
I am absolutely offended and disgusted by the so-called apology that two artistes; DK Kwenye Beat and Hope Kid have taken. What is even more offensive is how their fellow gospel celebrities have supported them.
But before we get to that, here is the brief;
A 20-year-old lady exposed the two gospel singers for not only engaging in a threesome with her but also that DK knowingly infected her with herpes. She goes ahead to allege that DK avoided her when she told her about the medical issues she developed after having unprotected sex with the singer.
Guys, these two initially categorically denied any involvement with this lady in a phone interview with Xtian Dela. After buying time to get their stories straight, they went to social media to confess their sins and ask for forgiveness.
They naturally blamed the devil for misguiding them and the age-old line, "I am only human". We are all human and we make mistakes. The only problem is that these two were cornered and a sad, public apology seemed to be their only option. After all 'pesa za gospel hazifai kupotea juu ya hii story'.
They have been ignoring this lady's cries until this issue became public. In fact, we are pissed because this apology is not even directed at the lady in question. But even more angered that celebrities such as Size 8, Dj Mo, Emmy Kosgei, LJay Masai among others have endorsed this 'apology' while totally ignoring the perversion involved in this whole saga.
Why are they so busy sanitizing scandals in the name of God instead of calling a spade an actual freaking spade?
This is not the first time the gospel industry has been tainted with sex scandals.
Bahati
Kenya's sweetheart Bahati was on the spot when it emerged that he had fathered a daughter, Mueni, with an ex-girlfriend out of wedlock. The same singer got his current fiancé pregnant before they even held their traditional wedding.
Willy Paul
Willy Paul has been accused severally of having fathered a child, demanding that the woman abort, consuming alcohol and even as late as last year of physically assaulting a woman in public. The assault video was dismissed as footage for an upcoming reality show.
Boss of MOG
Boss (Paul Onyango), - a member of Thee MOG gospel group-  and Tiger a gospel video producer were caught soliciting for sex from their gospel groupies, a crisis meeting was called to take charge of the situation before things got out of hand.
Ole Willy
Last week, gospel singer Ole Willy denied knowing his baby mama Linet, who had accused him of child neglect. Linet has taken legal action against the singer who is married with two kids.
Pastor Omba
Outside the scope of singers, Pastor Omba was sensationally accused of infidelity and abuse by his ex-wife singer Gloria Muliro.
Pastor Ng'ang'a
Pastor Ng'ang'a was the talk of town after he was implicated in a fatal road accident that killed a woman along Tigoni Road, Kiambu. He was later acquitted of any wrongdoing. The same pastor was accused of being abusive and a drunk by his wife Loise Murugi Maina as she filed for divorce.
"I also later learned that he was adulterous, sleeping with staff and even bringing married women to our matrimonial bed," she said in the divorce papers.
Honestly, this list is too long to be exhausted and yet, these same figures remain on top and are used as role models for the society with Kenyans quickly forgetting about their actions.
I am all about forgiveness but choices have consequences. The gospel industry needs to know this and be active in ensuring that those who taint the picture are brought to book in addition to forgiveness.
We are tired of this hypocrisy. We need role models, not people only interested in making money out of the gospel industry.
As far as we are concerned, these two predators need to be apologizing and making amends to the lady and not to the public. Hatutaki PR!