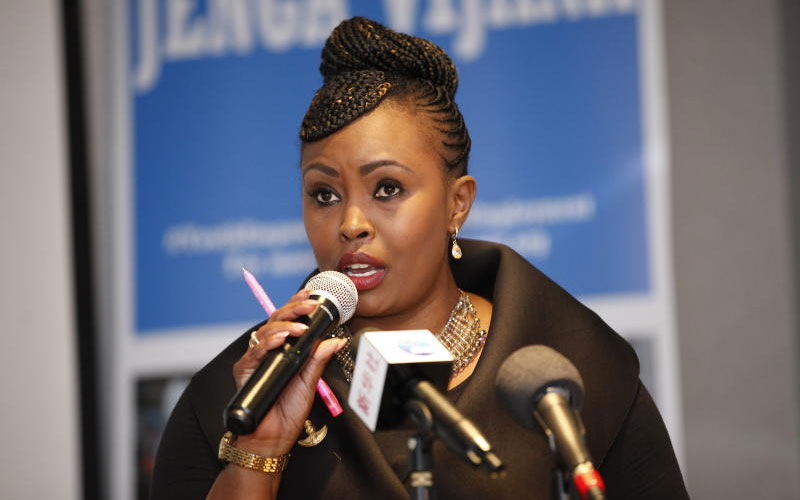 Veteran media personality Caroline Mutoko has shut down a twitter user who claimed that she's mean.
Responding to a post by Mutoko calling for Kenyans to be kind following the terrorist attack in Riverside Nairobi, one Murage Gichuki called out the media personality for not only being a pretender, but also unkind.
"Today, be patient in traffic, smile at people, nod your silent support and whisper a prayer for those who're injured and families of those we've lost. We're all hurting.
"Even the heavens above are grey. Be kind today. Hold me up. I'll do the same for you," wrote Mutoko.
"Pretending to s*** daisies but they are mean AF! Human beings are fecal. Yaani they are big m***!
F*** this Caroline Mutoko s*** of being kind.
"She wasn't kind. She was mean Af. I remember her laughing at me pleading with her to cut me some slack and please just listen. She wouldn't! She ranted and ranted then hang up one me and never picked my call again. I was so confused about it. I was hurt and I was dejected," wrote Murage, to which Mutoko replied, "I pray you find peace Murage. I have read your thread with sadness and pity. As for anyone giving this wounded man a hard time, don't. Back off.
"I say again - Be Kind. Murage is hurt and his wounds are self-inflicted. Ragz, be well. Be blessed."
Mutoko put the claims by Murage to rest after sharing screenshots of the chat they had, which clearly indicates that she was courteous and kind to him.
pic.twitter.com/OSsYXNEGrj — Caroline Mutoko (@CarolineMutoko) January 16, 2019