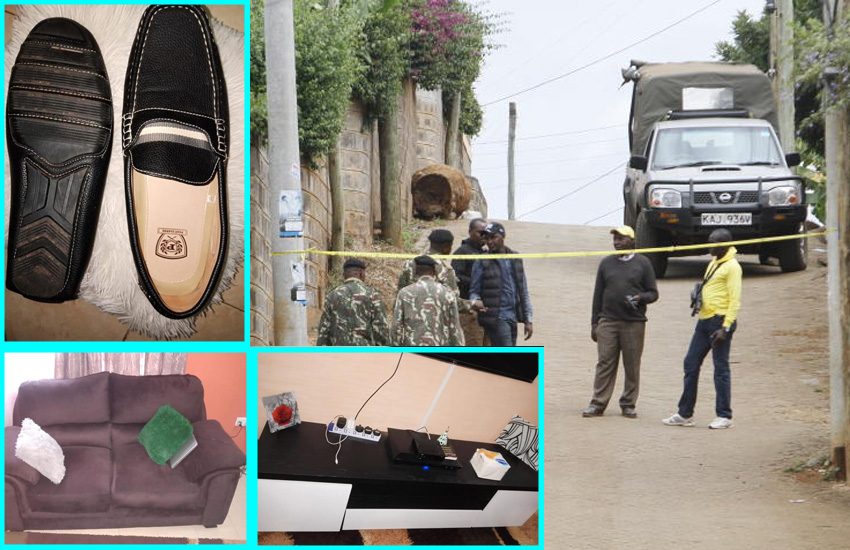 The terrorist who participated in the killing of at least 14 people at DusitD2 complex in Riverside Drive, Nairobi, lived an ordinary life in Kiambu and loved listening to blaring Kenyan urban pop music from his Toyota Ractis which had a muffled exhaust system that gave its engine a loud roar.
Ali Salim Gichunge alias Idris or Farouk did not cut the image of a militant. He was homegrown, ordinary and loved a fine life.
His neighbours at Guango, a gated estate in Mucatha, Ruaka, described him as a regular guy who had no definite routine but his presence was easily recognisable due to the loud music from his car.
Guango is a middle income estate in Kiambu County with 200 town houses surrounded by a stone wall and razor wire. It is here that Salim lived since March 21 last year, and records at the gate show he never received any visitors.
The killer was always in blue jeans and a denim cap that covered his clean shaven head and had dyed his goatee orange. A security guard told us he rarely used the main gate, which is manned, and preferred using a back route to come in and out.
Had never commented
He lived in house number E9 with a woman we identified as Violet Kemunto Omwoyo who was arrested by Anti-Terror Police Unit (ATPU) officers on Tuesday night, as an operation to neutralise the terrorists was ongoing at dusitD2.
The couple was secretive and rarely interacted with neighbours. In fact up to yesterday morning, Salim and Violet had never commented on the estate's Whatsapp group since the time they were added in October last year.
Rent at the estate is between Sh30, 000 to Sh40, 000 per month for a four bed-roomed house. The two had however not paid rent for the past two months. The landlady reportedly told security guards not to allow them to remove their household goods until all arrears had been paid.
On Monday morning, just a day before the attack, Violet - through a pseudo name on Facebook known as Junior Red - put up a post selling their household property.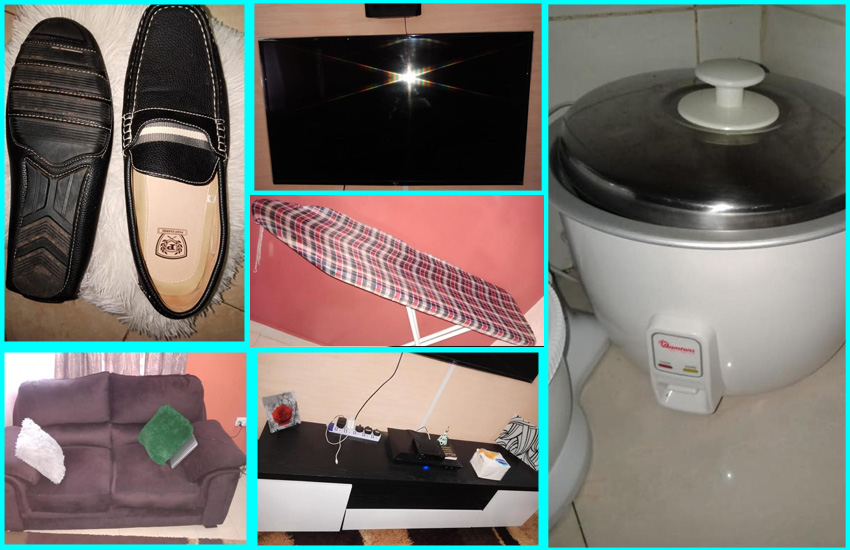 "We are moving out of Nairobi this week so it is quick sale. Prices slightly negotiable," she posted.
By poring through the items they wanted to sell, we now know that they were living large. Part of the property for sale were Phat Farm loafers which cost Sh4,000 in a shop, a 49-inch smart TV, a seven-seater velvet sofa set, a rice cooker and Ramtons two-door fridge which they were disposing for Sh30,000.
Interestingly, Salim was outspoken and had made some friends in the estate while Violet was reserved. She wore a hijab which concealed her identity. The only clue we have from people who had interacted with her is that she is light skinned.
Her profile picture on Whatsapp is that of a woman's face covered by a black hijab and a red and black bloodied bandana.
Nevertheless, the one thing that the couple loved was beef. No single day passed without Salim buying either a kilo or half a kilo of meat at ACCT butchery, located at the entrance of Guango estate from Banana Road.
"We only interacted with him as a customer. He was always with a light skinned girl," Chege Kariuki, a butcher at ACCT told The Standard yesterday
"The turbo exhaust of that car was loud enough that you could hear it from a distance," he recalled.
Anthony Njenga, who sells second-hand clothes next to the butchery, had bumped into the killer on several occasions.
Get more of this story here: Revealed: Terrorist lived innocuous life in Kiambu estate, loved beef