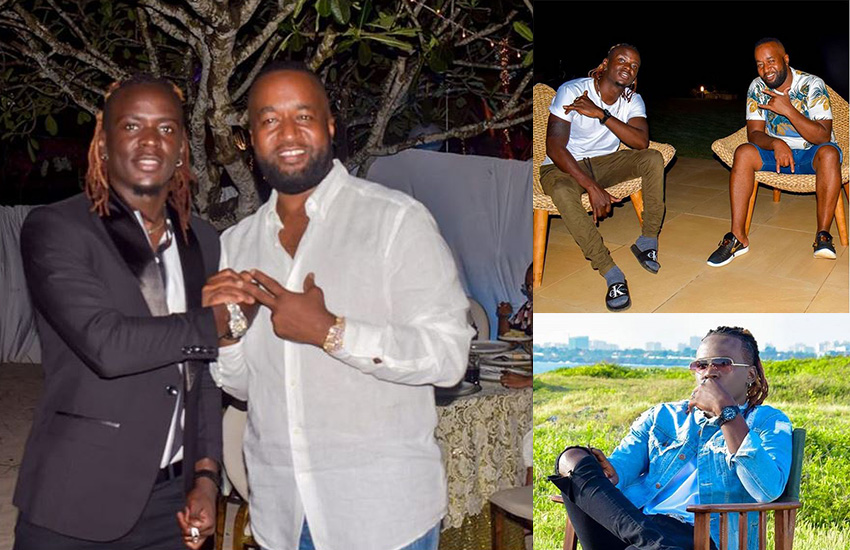 Mombasa Governor Ali Hassan Joho has thrown his weight behind the promotion of Kenyan music.
Governor Joho waded into the raging debate pitting radio and TV personalities against artists with a veiled but to the point swipe captured in a photo he took with singer Willy Paul.
"#PlayKeMusic cc @willy.paul.msafi @[email protected] @daddyowen @[email protected] @officialsusumila @jalangoo," posted Joho.
This comes amidst heated exchanges between the two factions as to why content from beyond the border especially Nigeria and Tanzania was ruling the airwaves.
A conversation started by 2018 mega banger Nyashinski who did not mince his words in a swipe at Radio Citizen's Willy M Tuva.
The exchange generated enough heat to draw out comedian Jalang'o who poured cold water on assertions that the personalities were stifling local content.
"I know most of you are wondering why I have taken this debate so personal, it is because I interact, I host and I talk to Kenyan artists daily. Unless most of them change their work ethic, the Bongo and the Naija songs will still rule our airwaves," said Jalang'o before listing his reasons.
But on his part, veteran gospel singer Daddy Owen told off the critics who claime that local musicians were shallow and lacked content.
In an interview with Baraka FM, Owen said that Kenyan music should enjoy the same quota as foreign acts.
"This world is all about correcting each other. If we make mistakes correct us but do not claim we do not have content. You cannot play 15 foreign songs then play one Kenyan piece," he said.