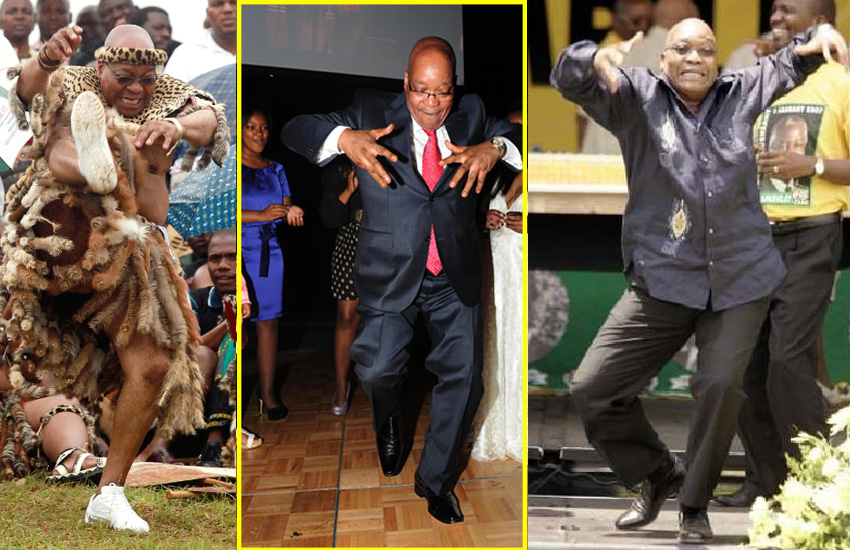 Jacob Zuma's signature song Awuleth' Umshini Wami (Bring me my machine gun) is set to be on the playlist of a new album that the former head of state is working on.
According to VOA, Zuma has signed a record deal in the municipality of eThekwini for the album that is due to drop in April 2019.
He is, however, lending his vocal talents for free despite the municipality forking out a sum to produce the apartheid era songs from the $1.7 million culture budget.
Thembinkosi Ngcobo an official aiding Zuma in the album's production, told VOA that the 76-year-old is a talented individual who shares the history and is the perfect candidate to preserve the information.
"It's going to be a very beautiful one, I mean, the man is very talented. He can command a group of people as backers. He himself can navigate any song, and it can give a very beautiful tune.
"So we are looking forward, then, for him to participate in our project, which is about research on our liberation history, and also preservation of that information, and eventually disseminate it (CQ) to current and future generations, " said Ngcobo.
Zuma's love for music and dance is not new.
During his tenure, he was known to let it loose to the rhythms of his native country and belt out a tune or two. Especially to the beat of Awuleth' Umshini Wami.
The history of Awuleth' Umshini Wami, however,  goes way back.
It was formerly sung by the military wing of the African National Congress (ANC) - Zuma's party - during the struggle against Apartheid.
He resigned in February 2018 following intense pressure from his own party.
Would you like to get published on Standard Media websites? You can now email us breaking news, story ideas, human interest articles or interesting videos on: [email protected]