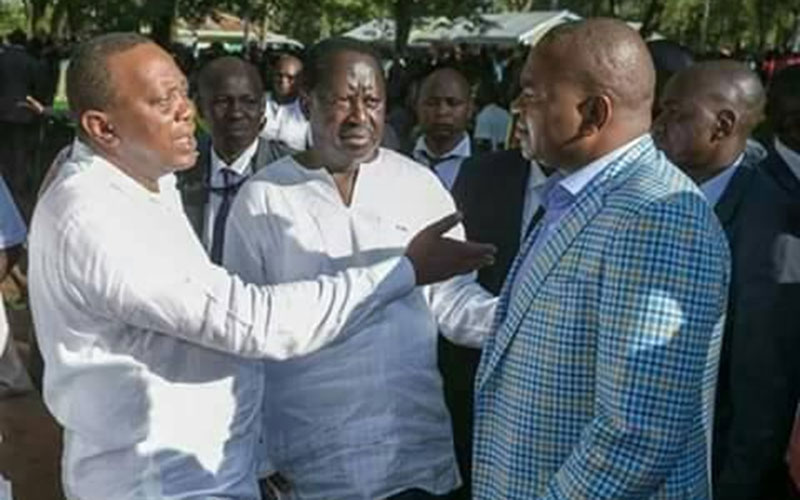 On his recent tour of the Nyanza region, a not-so-happy President Uhuru Kenyatta was pictured alongside Raila Odinga and Sports CS Rashid Echesa, sparking speculation as to what annoyed the president.
In the widely circulated photos, President Uhuru is seen gesticulating while speaking to Echesa as Raila looks during their visit to the mausoleum of the late Jaramogi Oginga Odinga.
Poor state
It has now emerged that President Uhuru was castigating Echesa over the poor state of the mausoleum.
According to reports, President Uhuru was irked by the mausoleum's poor state, prompting him to give the CS an impromptu dressing-down right in front of Raila.
"Wewe kazi yako ni kungoja wikendi ifike halafu unaenda kwa kila matanga kutusi watu. Hiyo sio kazi ya waziri. Hio ni kazi ya wabunge. Ni Kama hujui kazi yako." (You wait for weekends where you attend every funeral insulting your rivals. That is not the work of a CS. That is the work of politicians. You don't seem to know your job description)
The mausoleum, managed by the Jaramogi Oginga Odinga Foundation (JOOF) alongside the National Museums of Kenya (NMK) was gazetted as a national monument in 2005.
During his visit, President Uhuru was informed that NMK had absconded its duty with staff complaining of unpaid salaries, thus his intervention.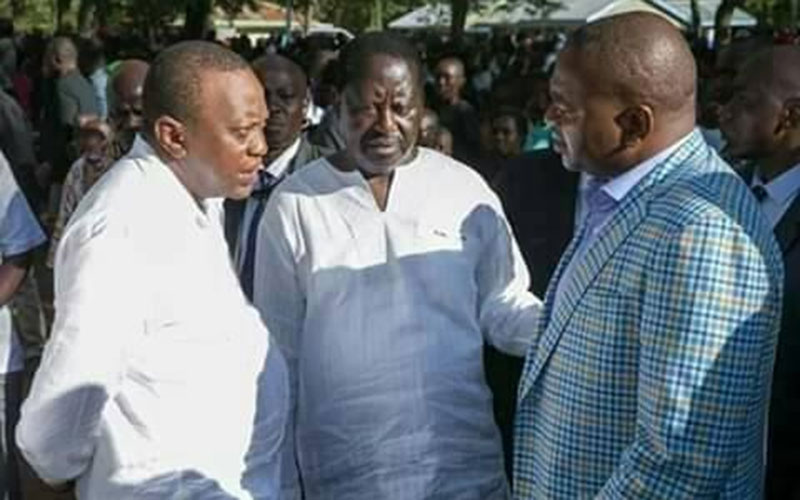 Would you like to get published on Standard Media websites? You can now email us breaking news, story ideas, human interest articles or interesting videos on: [email protected]