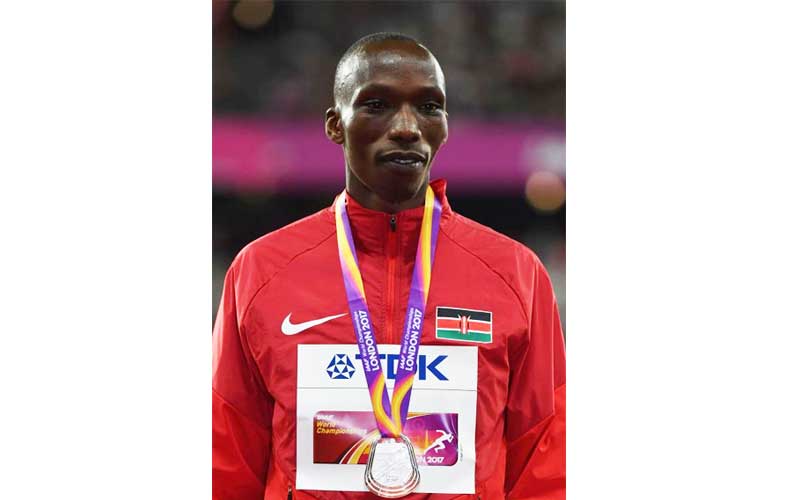 Timothy Cheruiyot is your ordinary sports celebrity. He is so simple and cannot even attract a passing glance.
But he has a rich trophy cabinet. He has silver medals from IAAF World Championships, Commonwealth Games and IAAF Diamond League Trophies for 2017 and 2018.
At his Singorwet village in Bomet County, Cheruiyot loves herding cattle and picking tea in his farm. He also likes joining in the banter at the shopping centre and playing pool.
Standard Sports caught up with him in his rural home and he shares about his off the track lifestyle.
You just ended your off season, what were you up to?
I enjoyed my off season, but somehow, those two months were short. I rested and never even trained. I had great time with my family and friends too, playing the game of pool and watching football matches as well as having talks with upcoming athletes from my home area. I also had time to attend to my businesses.
It seems you had a tight schedule, what kind of business do you engage in?
I own real estate and do farming. I grow potatoes and cabbages in large scale. In fact I expect good harvest in January. I have put up rental houses in Bomet and some are under constructions.
You had another incredible season on track, what drives you to compete at that highest stage?
It's was another great season, I'm thankful. Working with a team at Rongai Athletics Club led by Bernard Ouma has been amazing.
Competing against my friend and training partner Elijah Manangoi is another factor that pushes me to do well.
Elijah encourages me a lot. We always challenge each other. If one wins a race today, then it's a responsibility for the other to pull up his socks in the next event. We enjoyed it like that. My manager, Malcolm Anderson of Moyo Sports and Nike, my sponsor, have also been supportive.
Your rise to stardom has been amazing; did you expect to be where you are now three years ago and what's next?
I'm always determined to do well, but I never expected to be at the top within short time. But I can attribute my success so far to hard work and discipline.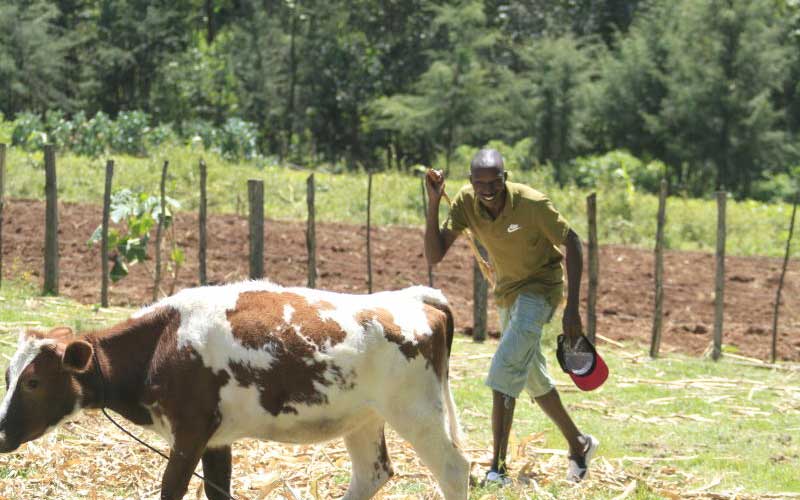 Which race do you remember most as you're high and low moment?
My highest moment was being at the podium at 2017 IAAF World Championships in London. All the finalists were more experience than me and finishing second behind Elijah was a great achievement.
My lowest moment so far was missing out of 2016 Rio Olympics Games. The trials at Kipchoge Stadium in Eldoret was too competitive. You could compare it with World Championships.
In your village, you probably the most popular personality, what do want to be remembered for?
I want to support as many athletes as possible. So far, I have identified four upcoming athletes and have joined our camp. I am impressed with their progress. I want to be remembered for supporting talent. 
According to Kalenjin tradition, a man with riches regardless of age is supposed to be married with children to earn respect from the community. When shall we see you walk down the aisle?
Yes, it's true according to the elders, people tell me to marry. But I still think that time is still on my side. When that time comes, I will marry. I have spotted a woman somewhere.
Which sports or entertainment woman personality do you dream of having dinner with?
Interesting, I can consider Allyson Felix, she is such adoring personality. I have met her several times during the athletics events.
What strangest thing a fan has sent or told you?
When I was new in track, I found it strange for fans to ask for a hugs after finishing the race. But with time, I got use it.
Who was your first crush and first kiss?
Hehehe, I think when I was in high school. There was this girl, I admired for long but didn't know how to approach her. Eventually got some courage and she accept. I'm not sure if I kissed her well on our first date but she never commented afterwards.
What kind of music do you enjoy most and who is your favourite musician?
Love listening and watching gospel music and reggae. Emmy Kosgei is my favourite musician, loves her style of music.
What is your favourite meal?
 Ugali and spinach accompanied by a glass of mursik.
What's in store for Kenyans in 2019 season?
Next year will be a busy season, main focus is compete at World Championships and retain my Diamond league Trophy, thus win it for third consecutive seasons. Wish me well and merry Christmas and Happy New year.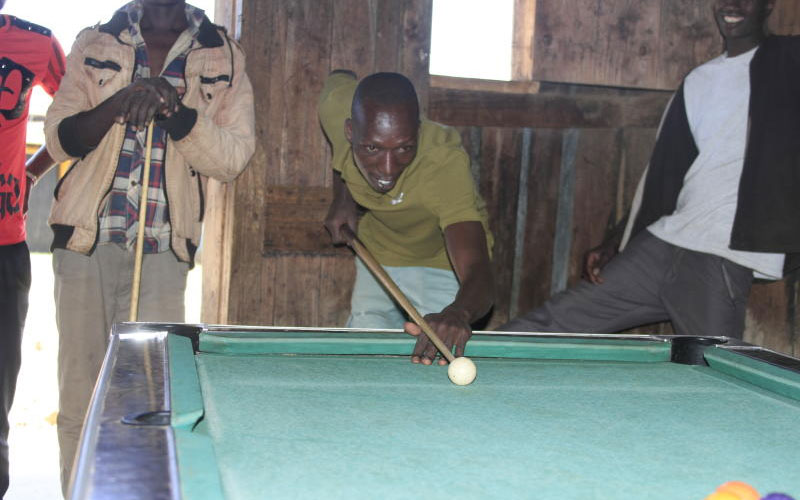 Wouldyou like to get published on Standard Media websites? You can now email us breaking news, story ideas, human interest articles or interesting videos on: [email protected]