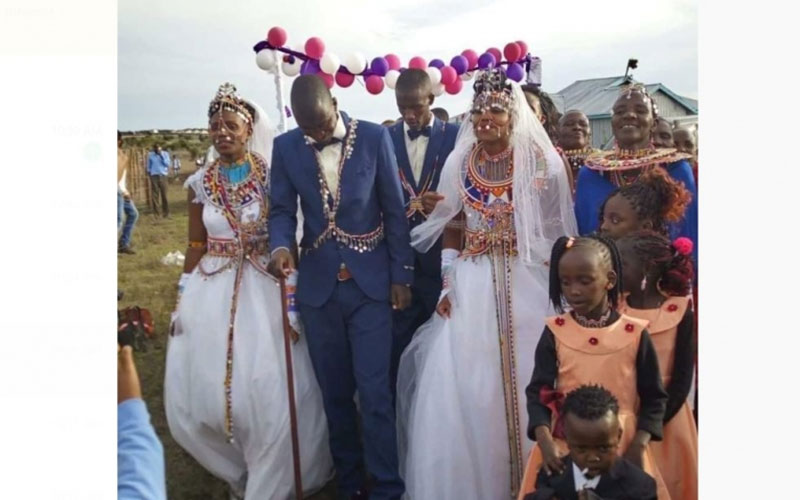 Residents of Kajiado County were treated to a rare spectacle after a man married two wives in one wedding ceremony.
27-year-old Tom Makui married his two lovers in a ceremony conducted by elders with the bridesmaid donning two different outfits in support of either of the married women.
Speaking to the press, the two brides expressed joy in the union while revealing that they get along.
"Although I'm the first wife, I pray for a peaceful co-existence with my co-wife. I would like for us to respect each other," Elizabeth Makui, Tom's first wife said.
"It's a wonderful day for me and I thank God," said Joyce Makui, the second wife.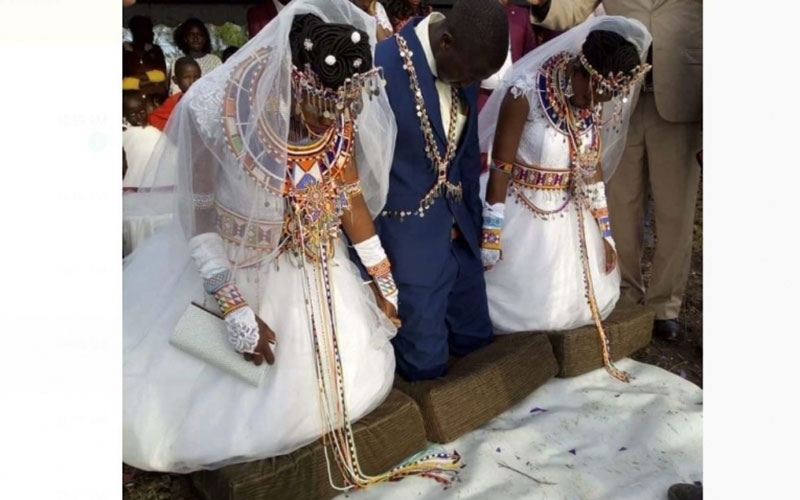 Upholding family tradition
According to Tom, he was inspired to marry the two wives by his polygamous father and grandfather.
"I've married two wives as a testament that I have no other lovers" he said.