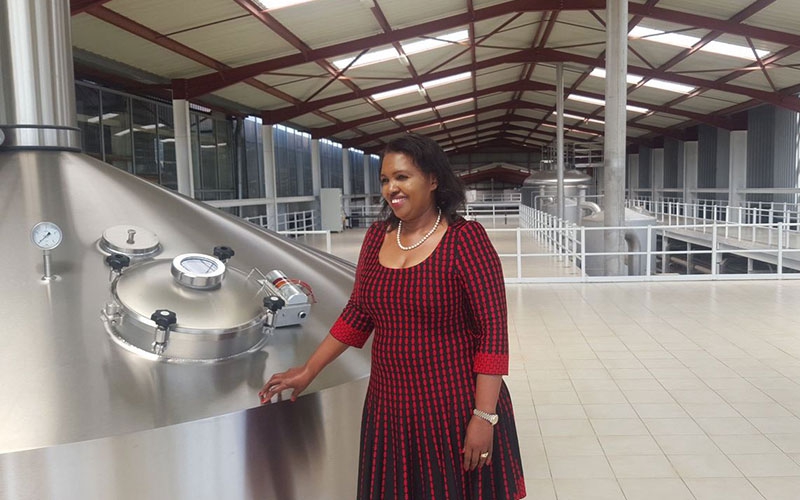 Today is Jamhuri day. A day when we all come together as Kenyans, to celebrate our country's Independence. To celebrate everything that is truly Kenyan. This being the festive season, most will definitely be celebrating in true Kenyan fashion as well. Our unbeatable beer and nyama choma combination.
We therefore decided to take a closer look at one brand, led by one of the most influential women, not only in Kenya but in the world today.
Keroche Breweries was established in 1997. Mrs Tabitha is the Chief Executive of Keroche Breweries, the first alcoholic beverage producer to be wholly owned and operated by an indigenous Kenyan and, a woman. A classic Kenyan story.
Tabitha was born in Kijabe, where she grew up in a family of ten children. As the first born, leadership came naturally to her.
She attended Bahati Girls Secondary School, and by the time she made her transition into work, her urge of going into business was too great to keep quiet. Tabitha would get her first taste of business, running a hardware shop with her husband.
However her heart was in manufacturing. She set out to do her research, in true Tabitha Karanja style; relentlessly and meticulously. She was soon able to identify a gap in Kenya's alcohol industry. A need for a local beer which was not only affordable but of the highest quality. 
Honoured to receive the 2016 Global Inspirational Women Leadership award & induction to 100 Global Women Leaders Hall of Fame this evening. pic.twitter.com/13FpwoF8PW

— Tabitha Karanja (@TabithaKaranja) December 13, 2016
The approach she set was to develop a beer of international standard, moderate in alcohol, made naturally without any added sugar. A beer that described the optimism we all hold as a country. It was needed. Especially after half a century of dominance by multinationals, the main one being the Diageo owned EABL.
There would be a host of challenges for Tabitha and Keroche. It has not been easy. For the past 22 years, she has battled monopolies, industry skeptics and high taxation, all in a male dominated industry to create a Kenyan business success story.
Summit Lager, Keroche's flagship beer was launched in October 2008 and then the much anticipated Summit Malt followed in 2013. The two beers have quickly gained a loyal following, known for their crisp, natural taste and no added sugars. Something the other brands have tried to copy.
As we celebrate everything Kenyan today, and hoist a beer or two, it is only right that we make sure it's made for us. By one of us. Happy Jamhuri Day!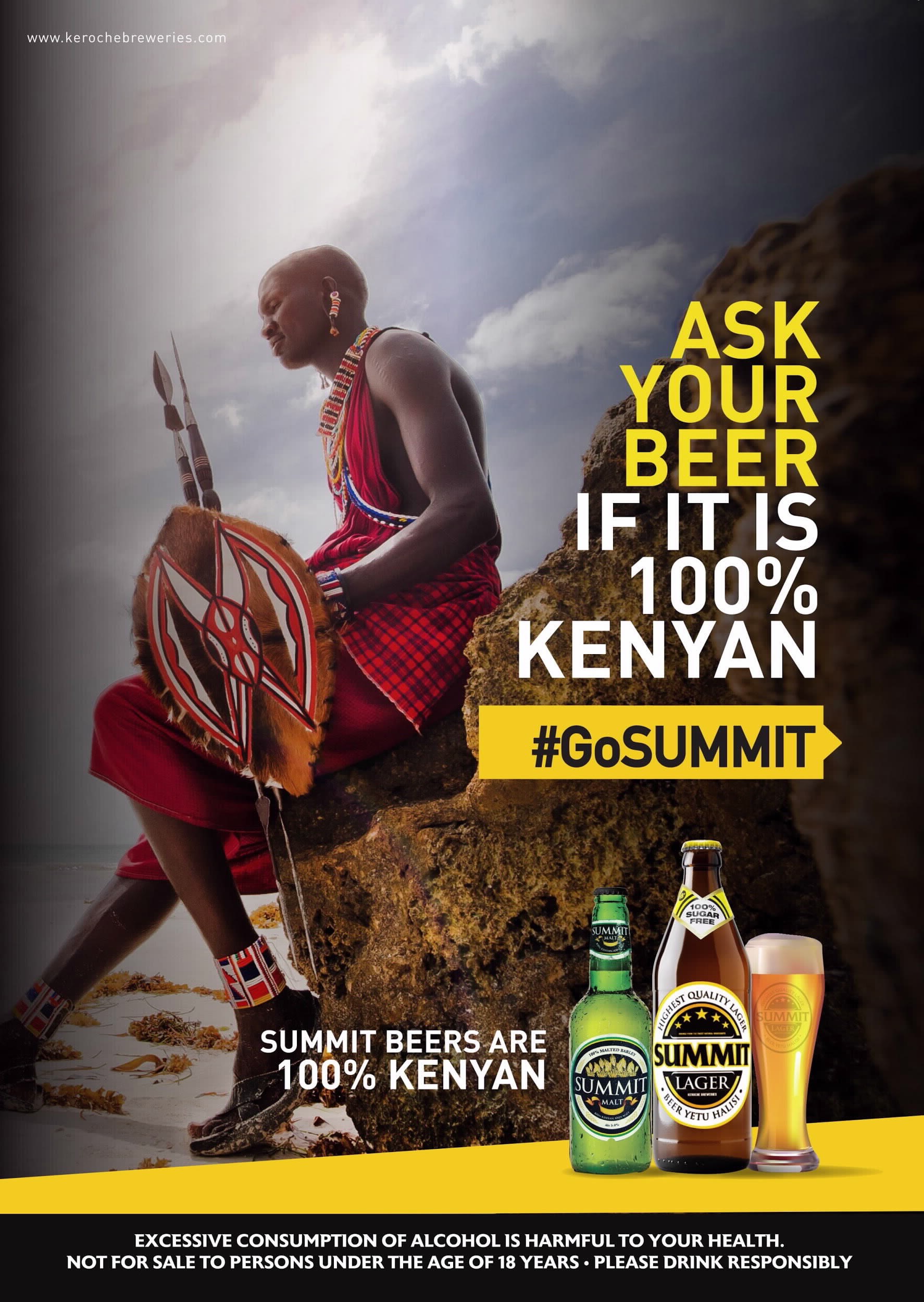 Would you like to get published on Standard Media websites? You can now email us breaking news, story ideas, human interest articles or interesting videos on: [email protected]