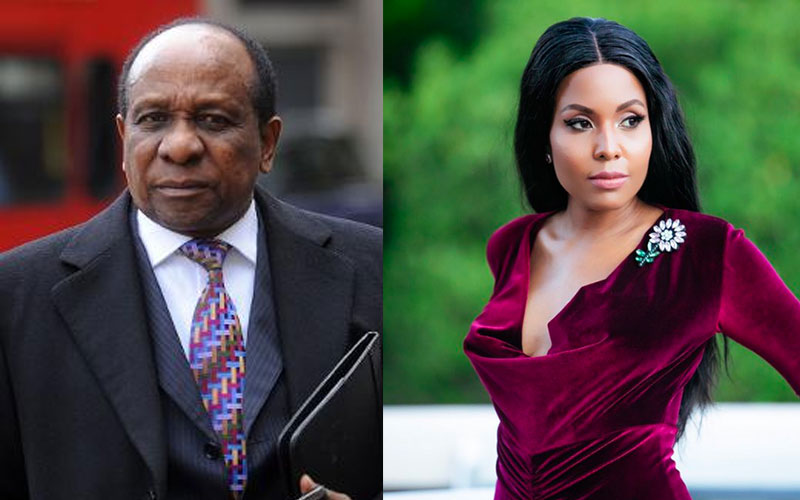 Tanzania's chairman of IPP companies and one of Africa's billionaires, Dr Reginald Abraham Mengi, took to social media to pen a sweet message to celebrity wife Jacqueline Ntuyabaliwe Mengi on her birthday.
"My love, my darling wife, my best friend, the holder of the key to my life, it is always "better late than never" Happy Birthday my Baby. Thank you for giving me reason to live. I love you crazy," he tweeted.
The message visibly impressed the former Miss Tanzania who responded to the message with an assurance of her undying love for him.
"This is so sweet hubby I love you so much. I couldn't have asked for a better man to be my everything," the Nalia kwafuraha hitmaker responded.
The romantic message from the billionaire also excited social media users;
Tuwe wakweli hii tweet kaandika @JNtuyabaliwe mwenyewe. Haiwezekani uwe na pesa hafu uwe romantic hivi ???? Havijawahi kwenda sawa hivi vitu ???? — mhd and 46 Others (@mhdhamad) December 7, 2018
Mmmmh!.. mbona huu mwandiko ni kama wa @JNtuyabaliwe ...??? — Hilda Newton (@HildaNewton21) December 7, 2018
Daah kweli ukiwa na pesa automatically unakuwa romantic.

# tutafute _pesa _vijana#

— Mushi steven (@mushi_steven) December 7, 2018
Na kweli u love her crazy ????????????????? — What's Free? (@de_trillest) December 7, 2018
Mengi is a billionaire extraordinaire.
He is the Chairman of a chain of companies among them Confederation of Tanzania Industries, IPP Gold Limited, Media Owners Association of Tanzania and Handeni Gold, Inc and author of the book I Can, I Must, I Will.
He has an estimated net worth of US $560 million according to Forbe's richest people in Africa 2014.
He has received many awards among them International Order of the Lions Award and Business Leader of the Year Award.
He married his wife back in 2015.
Would you like to get published on Standard Media websites? You can now email us breaking news, story ideas, human interest articles or interesting videos on: [email protected]