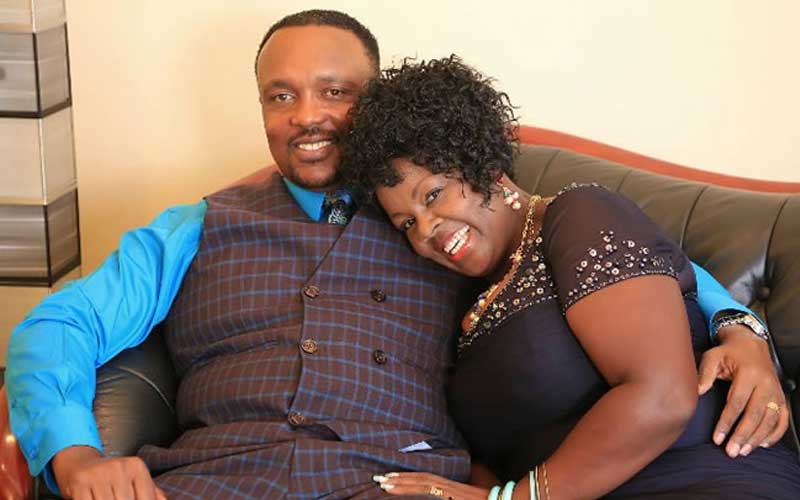 Reverend Kathy Kiuna of Jubilee Christian Church has defended the lavish lifestyle she is keeping with her husband Bishop Allan Kiuna.
Speaking to "World of Wonders" - a CNN program by Richard Quest - Kathy put it clear that she is not miffed by continuous criticism over their flamboyant lifestyle.
She said that God wants Christians to live well, a life of fulfilment, importance and humility.
"When you hear criticism about your personal lives what hurts you?" posed Quest.
To which she responded, "It really doesn't hurt because if you don't know me you gonna say things. You can be well off but that doesn't mean that you are not humble. I think I am a very humble human being, but I believe God has called us to live life and live well."
During a past interview, the Daughters of Zion Ministry visionary explained that it was not always rosy.
"Those who talk only know the 'after'; they should have seen the 'before' to appreciate the work of God… God has raised us up in the church and the church is as good as its flock - if the flock is walking in poverty, so will the church."
This is, however, not the first time that the Kiunas are on the spotlight for 'living large.'
In December 2016, Bishop Allan Kiuna caused an uproar on social media after posting a photo of a private jet saying it was on the way.
He later pulled the image of the Cessna Citation X 1997 model which cost a whooping Sh2.1 billion down after comments started trending.
He explained to The Nairobian, that it was all mischief from unknown people but that his dreams of acquiring a private jet in his lifetime were still valid.
"Some online outlets in the country are too quick to report nonfactual information about people. Those (reports of acquiring a jet using congregants' money) are just cooked up stories. I don't think it is even necessary to follow up on cooked up stories… I'm neither the biggest bishop in the city nor the richest yet people come up with rumors that are totally untrue about us."
The couple who have three children have a luxurious 'ambassadorial' home in the leafy suburbs of Karen, Nairobi.
Would you like to get published on Standard Media websites? You can now email us breaking news, story ideas, human interest articles or interesting videos on: [email protected]