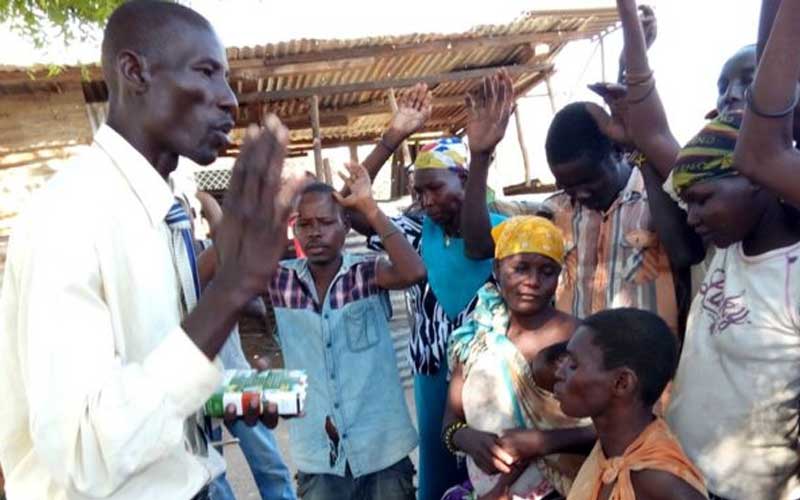 A pastor in Turkana who started a church to serve drunkards has claimed that it is God who sent him to the region.
Peter Ekatorot, the brain behind Full Combat Jerrycan in Lodwar, Turkana County, say he started the church back in 2016.
The congregation of the church that carries out its service under a tree is usually comprised of drunkards who attend the service after drinking locally brewed alcohol known as Kaada in Turkana.
"I came and personally talked to people. The first Sunday only three people attended the service. The others were minding their own business," he said.
According to Ekatoro, he started the church at a time when the area was prone to crime, drunkard ness and diseases.
"This area was infamous because of rampant crime, drunkard ness and diseases. Other churches were reluctant to pitch tent here because they encountered hostile reception," Ekotorot narrated.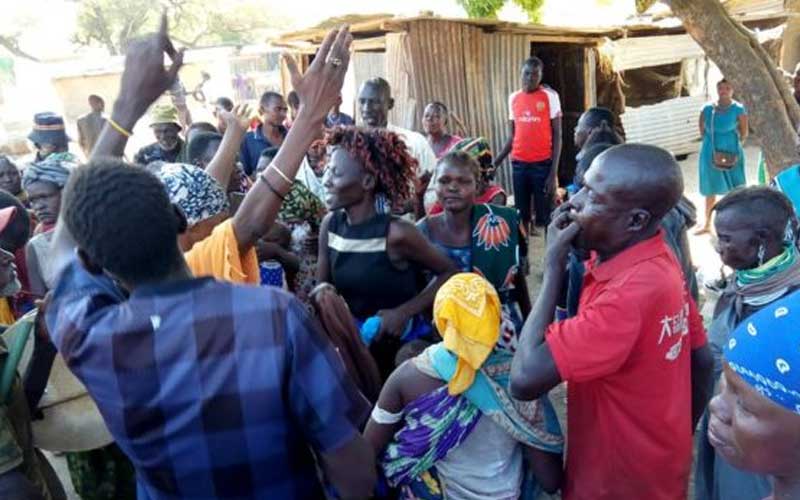 He explains that in the second week after starting the church, some of his congregation fought while in the service, while others chased each other around but his resilience ensured he stood his ground.
"In the second week after the launch, some of my congregation engaged in fistfights, others chased each other around while the service as going on but I stood still because I knew God brought me here to harden up," he said.
"We were notorious drunkards but we have reformed a bit. The church has helped us a big deal because there are those who have changed their ways while others will change with time," said Susan Akimat a choir member.
"The church started with many drunkards but most have reformed.I changed my ways because my condition is very bad.Alcohol has messed up my life," Dorcas Tioko, a member of the church said.
Although the pastor of the church maintains that the church is called Redeemed Gospel, the congregation insist the church is called Full Combat Jerrycan.
November is the hustle month and we are all about youngins making their money, and we need your help. Do you know of any young person in school/campus who is running a hustle that absolutely deserves to be celebrated? Drop us an email on: [email protected]