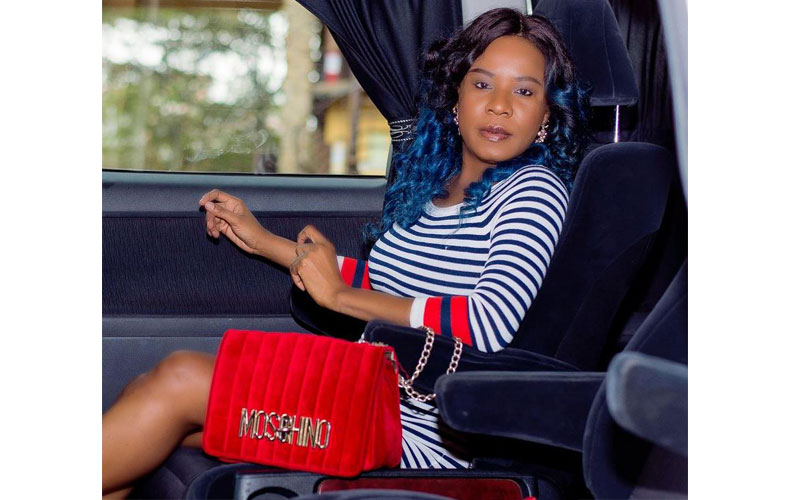 Veteran Tanzanian songstress Lady Jaydee left the world in shock after disclosing that she had contemplated suicide.
In an interview with Times FM, the singer apologized to her fans saying that it was only a tweet and she did not want to say more about it.
"Niombe msamaha ni tweet tu. Lakini naomba nichague kutokuiongelea," she said.
According to the singer, the tweet was a mere honest show of her emotions at that point, although it had never occurred to her to actually end her own life.
"Kwa mfano mtu kama Whitney Houston kwangu mimi ndio namba moja haya kama aliamua kuingia kwenye drugs mbona mimi sijaingia kwenye drugs kwa sababu yeye alifanya hivo. Kuna vitu unafanya inakuwa kama ni somo mtu akiamua kuingia kwenye kitu kwa kuiga mkumbo kwa kitu kibaya ni yeye tu kaamua kufanya hivo Lakini asimsingizie mtu. Naamini kabisa vitu vingi vinatufundisha zaidi ya kutuangusha ni wewe mwenyewe unatakiwa uchague kipi ni sahihi kwako," she added.
Her suicidal tweet ignited reactions from stars who have previously been on the same path including Tanzanian singer Ray C who severely lectured her on resilience.
Uploading a screenshot of Jaydee's message to her Instagram timeline, Ray C said: "If there was someone who should have done this (committed suicide), I think it would have been me. If these words were truly written by you, then I condemn the Satan (who pushed you into having suicidal thoughts). I understand that you have gone through a lot in life – both at work and at family level.
"However, if there are fighters in this industry (music) whom I believe in and respect, you are one of them. Please, don't utter those words again. Erase them from your thoughts. God does not approve of suicidal ideation. I love you," she added.
November is the hustle month and we are all about youngins making their money, and we need your help. Do you know of any young person in school/campus who is running a hustle that absolutely deserves to be celebrated? Drop us an email on: [email protected]