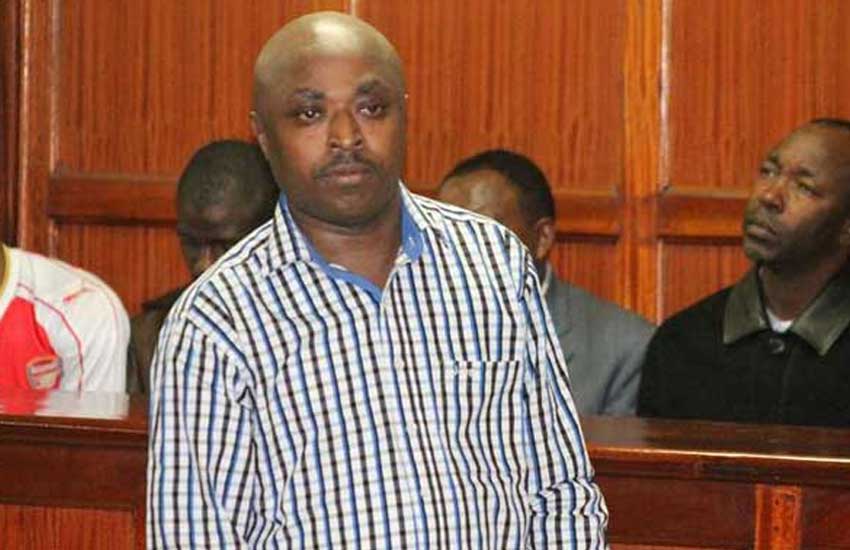 Fake doctor James Mugo Ndichu alias Dr Mugo wa Wairimu was last evening arrested in Gachie, Kiambu County, after being on the run for two weeks.
Mugo was arrested at about 7pm by Flying Squad officers who found him hiding in a house belonging to his cousin.
"We have him. He will face the law as required," said head of Flying Squad Musa Yego.
Mugo has been on the run since November 3 after he learnt his workers had been arrested in Nairobi. The two who were interns at his clinic in Kayole have since been charged in court.
The police said he was trailed to Makuyu, Thika, Kiambu and finally Gachie. Yego said he would be arraigned today.
Mugo is accused of sexually assaulting a sedated patient while posing as a medical doctor.
He is wanted for allegedly operating an illegal clinic in Kayole, Nairobi.
Two of his employees were arrested during an operation on Saturday following a complaint by the Kenya Medical Practitioners and Dentists Board.
Flying Squad officers accompanied the board CEO Daniel Yumbia to the clinic on Saturday and arrested the two workers for operating without the required documents.
The officers said they recovered materials believed to be used in procuring abortion.
November is the hustle month and we are all about youngins making their money, and we need your help. Do you know of any young person in school/campus who is running a hustle that absolutely deserves to be celebrated? Drop us an email on: [email protected]