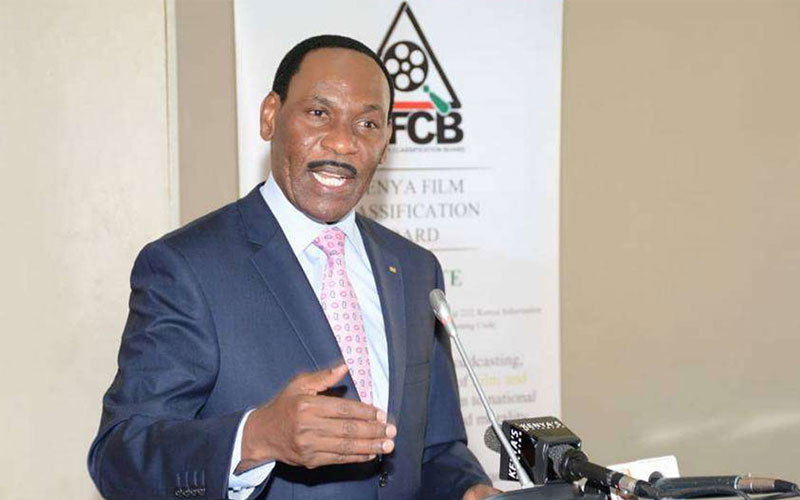 Self-proclaimed moral police man Ezekiel Mutual bore the brunt of social media users after seemingly defending the controversial church appearance of CNN business journalist Richard Quest.
Quest, who is openly gay, was invited by Bishop Allan and Reverend Kathy Kiuna at their Jubilee Christian Church (JCC) yesterday a move that was viewed by some as endorsing homosexuality.
But in a social media post, the Kenya Film Classification Board (KFCB) boss told off critics who disapproved the visit saying they should let him be.
"Quest may be gay, but he is a top notch journalist who can sense newsworthy stories with unique angles," he posted.
"The Kenya Film Classification Board cleared him and provided gratis licenses for his entire crew because we trusted in his professional ability to highlight the real stories about Kenya and her people. His sexual orientation has nothing to do with his work. Let him be. Let the Kiunas be," he added.
The post appeared to miff online users who pounced on him for his outrageous double entendre. In August KFCB, banned 'Rafiki' film a love story of two teenage girls who develop a romantic relationship opposed by their families and community for allegations of promoting lesbianism.
The journalist was in Kenya to cover the inaugural flight of Kenya airways to United States and the Mpesa revolution.
Check out the reactions
Would you like to get published on Standard Media websites? You can now email us breaking news, story ideas, human interest articles or interesting videos on: [email protected]