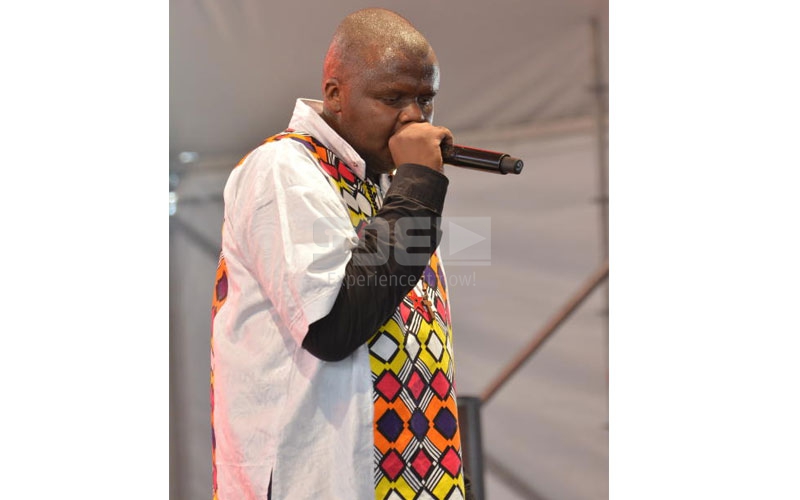 Kenyan rapper Major Nemeye Khadija alias Mejja has opened up about his humble beginnings from Nyeri's Majengo slum to stardom.
Okonkwo, as he is fondly referred to as by fans, rose from performing during talent searches to becoming one of Kenya's most celebrated rappers, captivating audiences with his comic creations.
Speaking to The Wicked Edition's Dr King'ori, the rapper also spoke on what drives youths in the ghetto into crime.
Menial jobs
In order to make ends meet, the 'Position' rapper revealed that he had to do menial jobs.
"Nlikuwa nauza njugu na kubandika posters around town. Nimewahi ata bandika poster ya Juacali, sikujua ntawahi kutana naye."
According to Mejja, people poked fun at him after expressing interest in pursuing a career in music.
"Hiyo ndio ilinipea psyche ya kuendelea kuandika ngoma," (the mockery motivated me to write more songs) he stated.
Life experiences
Mejja, who together with Madtraxx and Kid Kora form 'The Kansoul' divulged how life experiences influenced his music, with his hit-track Jana Kuliendaje being a testification of this.
According to the rapper, the song was based on his experiences while living with his brother.
"Alikuwa mlevi sana. After kulewa alikuwa ananifukuza halafu asubuhi anajifanya amesahau" (He would get drunk and chase me away. In the morning he would feign not remembering the happenings).
Avoiding crime
Mejja cited killing shooting of people he knew and his mother's guidance as the main reasons as to avoiding a life in crime.  
"Unajua msee, unaskia amepigwa risasi na unaenda unaona. Hiyo kitu inakupea uoga.  Ukiona brains za msee inastick kwa mind yako," (Seeing someone you knew shot dead instilled fear) said Mejja.
He blamed the Kenyan education system, dysfunctional families and peer pressure for crime among the youths.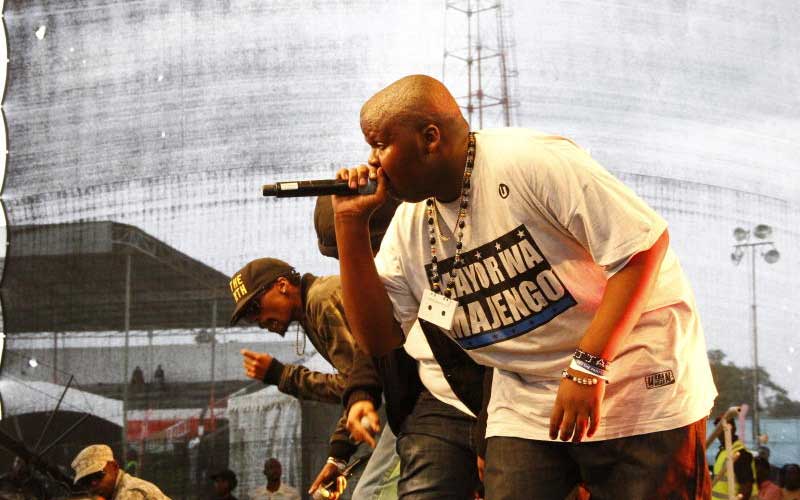 "In to our society, mtu alipata grade ya 'C' hawezi kuwa mtu important. Those who score the grades end up staying at home since they cannot go to college."
According to Mejja, given that a majority of youths in the ghetto fall under the category, they end up engaging in crime due to lack of opportunities to further their studies.
"Compared to other residents in the ghetto, gangsters live flashy lifestyles. This too influences youths to join crime world."
Mejja also defended the themes portrayed in his music, stating that "in this industry, it's all about remaining relevant. If I were to sing about global warming, watu wangapi wangeskiza ngoma kama hiyo?"
Would you like to get published on Standard Media websites? You can now email us breaking news, story ideas, human interest articles or interesting videos on: [email protected]