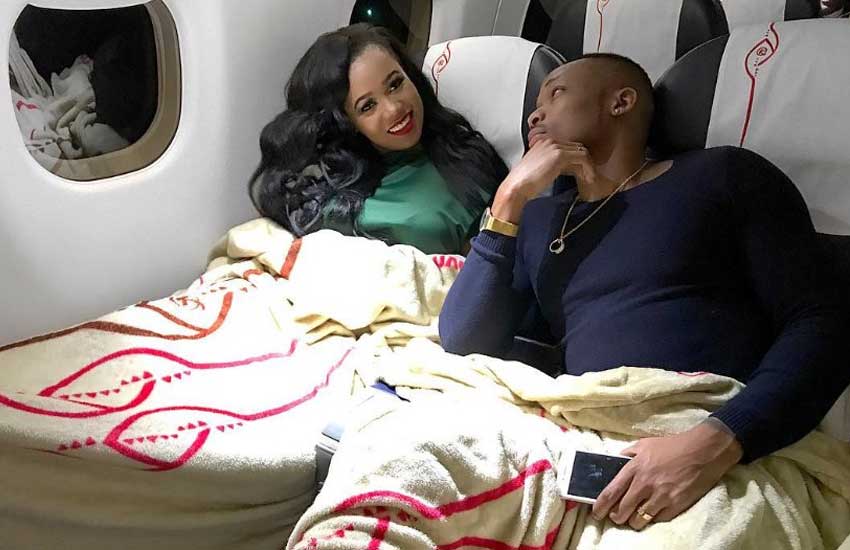 The on and off relationship between socialite Vera Sidika and singer Otile Brown has taken a nose dive.
The once mushy lovers are throwing Molotov cocktails at each other and are not sparing any drop in airing private details of their once juicy relationship.
For starters, Vera claims that the relationship was dead on the tracks before it took off after the Chaguo la moyo singer starting asking for money. A move she said was an immediate turn-off.
She adds that the 'borrowing' climaxed after they got back together following their much-publicised breakup when he allegedly asked for a Sh500, 000 loan as a top up for a brand new Mercedes Benz.
"As much as we love so deep. Women do find it a turn off when a man keeps asking for money. Regularly. From week two of dating, claiming he will refund & he never did. I have never even once in my life asked him for any money.This time it happened 2 days after reconciliation and it ended up looking like the only reason he came back was for the money. Because when I said I didn't have 500k he went mute for 1 week and the next time I saw him he was claiming that relationship ain't working.
"I refuse to be used financially or for fame. If such a person walks away coz u didn't give them money ...it's more like good riddance," she posted.
Wait, there is more.
The Vera Beauty Parlour owner also claimed that she had been also supporting Otile's 'cousins', paid for his studio sessions and flight bills.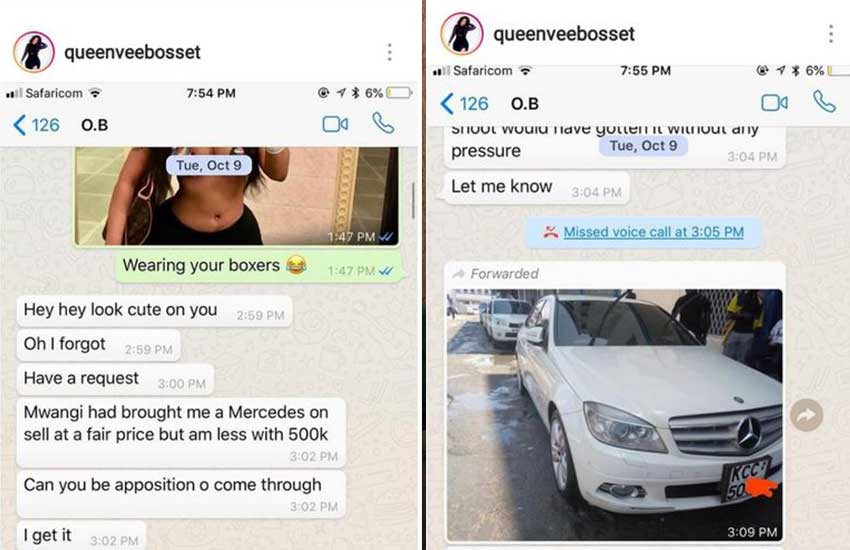 A position disputed by Otile who disclosed that indeed he asked for the money but it was just that, a loan, that he would reimburse had she come through.
He added that her rant was 'aibu ndogo ndogo' and that they normally borrow money from each. Otile claimed he had recently paid Vera's salon rent.
The singer reiterated that the reason for the breakup was not about money but Vera's push that he gets her pregnant and get married.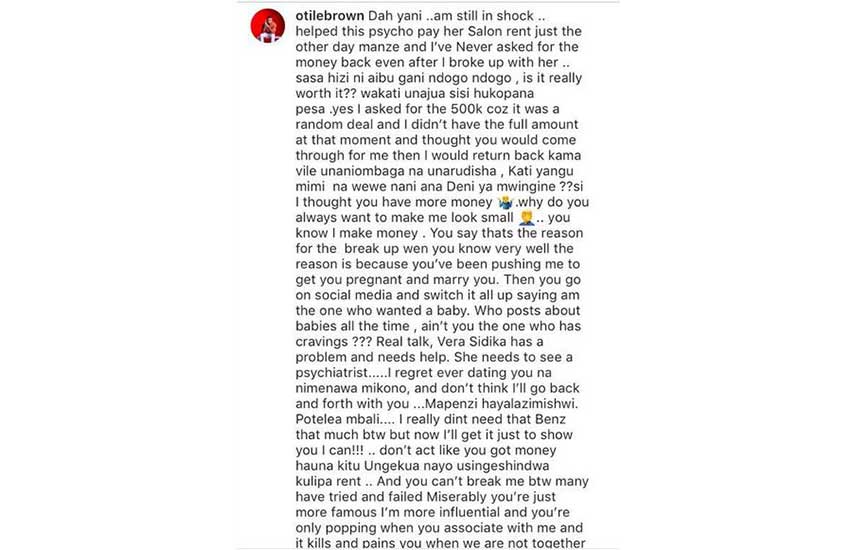 In a rejoinder, Vera said she had never asked Otile for money, was never broke and had moved on after the break-up.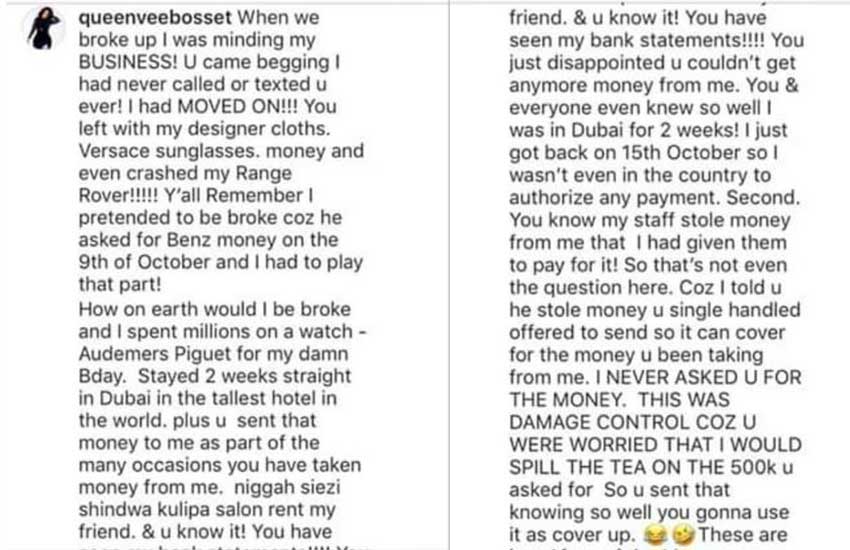 Would you like to get published on Standard Media websites? You can now email us breaking news, story ideas, human interest articles or interesting videos on: [email protected]