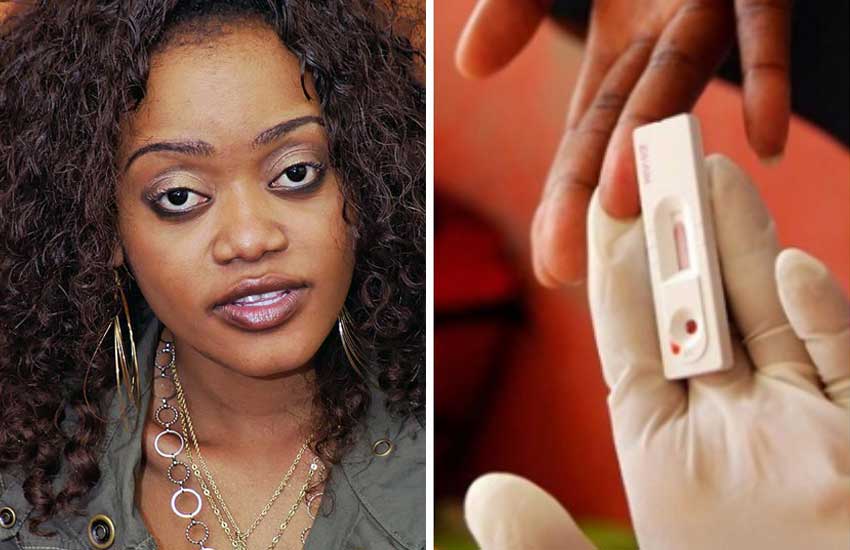 The move by veteran Tanzanian songbird Rehema Chalamila, popularly known as Ray C to make her HIV test results public has elicited sharp reactions from her fans.
"Nakuhamasisha wewe unaekiangalia hiki kiduduwasha maana kidogo lakini nakiheshimu sana!Alhamdulillah," shared Ray C alongside with a video of her test results
While a voluntary action, some, however, questioned the timing of the singer with some asking her whether she would have done the same had the results been different.
A sizeable number, however, praised her bold act, saying that more needs to be done to sensitize the public about the disease.
mbuchy_boy Jaman ukimwi haupo na kama upo unawenyewe
jokatemwegeelo Kama na ww huna bac ukimwi umeisha yani haupo tenaaa
sobertz God is Always Great! God bless you always dear!
Majorvaden siku ukikuta unao pia usisahau kupost inshaalah
innocent_pure1@rayctanzania hongera kwa kupima na kujua afya, endelea kuwahamisisha wengine nao wajijue. Ila baada ya 3 months kapime kile cha mkononi sio cha kidoleni. Tupime afya zetu
fedymahenge0105 Tupostie nyingine baada ya miez mitatu
ramadhani.mwahija Asikwambie mtu kudanga sana si kupata ukimwi wanaweza binadamu kukutabiria mabaya hawajui tu mungu anamipango yake hongera rey
musitotz Kingekuwa na mistari miwili ungepost? Hongera kwa kuamua
This comes days after the singer introduced her Caucasian sweetheart to the world with a picture of them together getting cosy that she captioned with a love emoji.
Would you like to get published on Standard Media websites? You can now email us breaking news, story ideas, human interest articles or interesting videos on: [email protected]