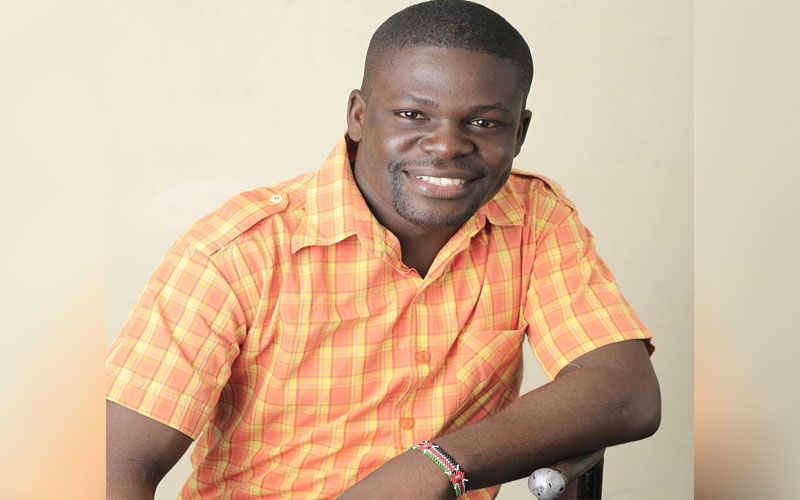 Radio Maisha's Billy Miya is a visibly reserved family man who follows a strict religious lifestyle but in radio where his heart is, he is the loudest man behind the microphone and adored to bits by his audience.
The award-winning radio presenter opens up to William Osoro on his real self, struggles with kidney stones, radio career and his young family.
Who is Billy Miya?
I am a radio, social media guru, parent and a husband. I am a humble guy who does not take alcohol. I go to clubs but only to entertain fans.
Tell us about you early life
I grew up in Mombasa where I attended primary school and partly secondary school. In in form one, I relocated to Kisumu where I continued with my secondary school education at Our Lady of Mercy, Ringa Boys Secondary School in Oyugis in Homabay County. The school hardened students to a level they could survive in any profession without strain.
Where did your radio career begin
I started my career at Pwani Fm.
Was it your dream to be in radio as a child?
I used to listen to radio while young. We used to listen to Metro FM and it had good music. I used to dub music from my father's cassette, a fact that used to put me at odds with him multiple times.
When I was through with high school, I applied for a diploma course in Mombasa Polytechnic, currently Technical University of Mombasa.
I got an admission letter but for unknown reasons, somebody hid it. When my father travelled to the school to inquire why I had not gotten the letter, he was told the letter was sent to his office two months ago and the intake was long overdue.
My only remaining option was to take a certificate course. I did it and later on did my attachment at Pwani FM where I went on to host the Tafrija la Pwani evening show,the biggest show in the region at that time.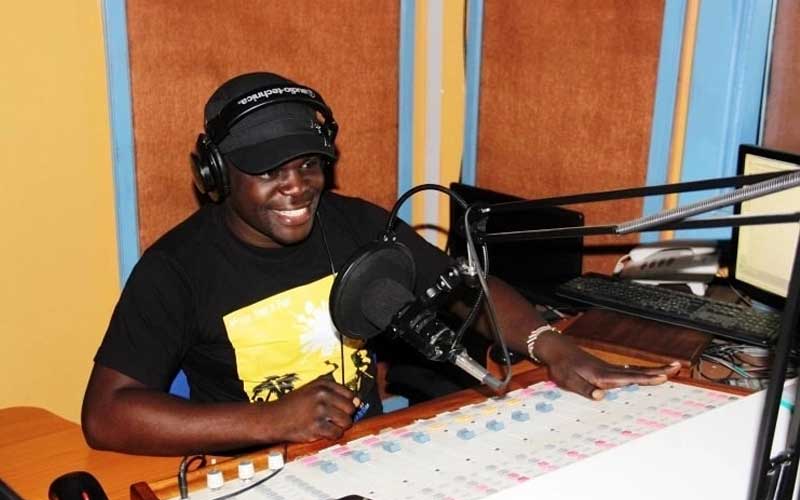 Tell us about your struggle with kidney stones...
There was a lady who I regularly hired vehicles from, forming a very good business relationship between us. But she wanted more.
To her disappointment, I objected to her advances and she later claimed I wrecked her vehicle and demanded a refund before reporting the case to police.
While handling the case at the police station, I started feeling a sharp pain in my lower abdomen. While driving back from the station, the pain became too much and was promptly rushed to a nearby health facility.
I was admitted for a week and was diagnosed with kidney stones. I had an operation which treated the condition for good.
What has changed since becoming a parent?
A lot has changed. When I got my first born son, there are many changes that I executed in my life, like cutting off friends and making sure whatever I do is for the good of my family.
This is to ensure I save enough for them, to ensure even if I will not be around long enough they will still lead a good life. I also became more religious and treasured my job more because it is the lifeline for my young family.
While at Pwani Fm your audience had a certain perception about you. Some said you were a playboy. Is it true?
The person who was there before me had made the program very big and popular. Stepping into those shoes and maintain the audience required that I be transformed into something bigger. It was for that reason that I created a playboy-like perception. I was just an ob-air character and my wife was in the know.
What is your most memorable time on radio?
I once received a call during a program at Baraka FM which was about re-uniting broken lovers. It was from someone in prison who wanted me to inquire why his wife had left him.
When I called the wife, she revealed that since his imprisonment two years earlier, she was struggling with the kids and had nothing to take to him in prison.
She said her husband was the sole breadwinner and her casual jobs could not yield enough for both the survival of the kids and her husnband's needs in prison.
I rallied my listeners and collected Sh10,000 to help the guy. We gave it to one listener who bought the essentials for the family. The whole idea and successful implementation really moved me.
Interview transcribed by Dancan Bwire.
Would you like to get published on Standard Media websites? You can now email us breaking news, story ideas, human interest articles or interesting videos on: [email protected]