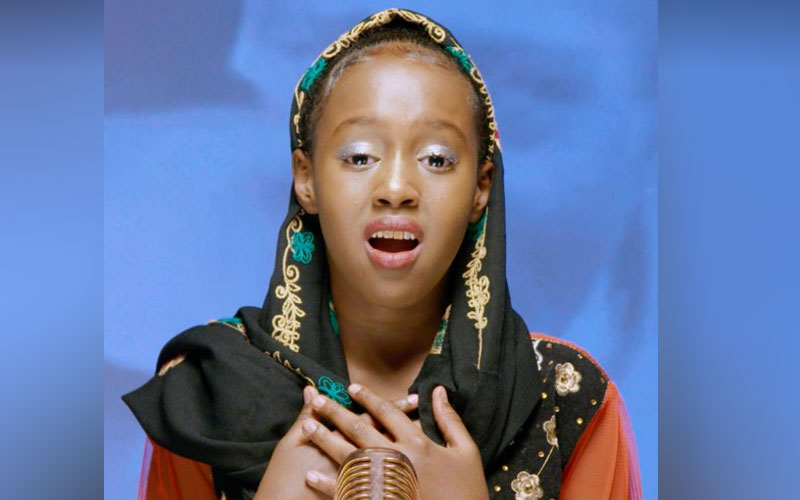 Leyla Mohammed is the new kid on the block. She is the young and talented artiste behind the rendition of the song Wimbo wa Historia that has gone viral.
Tell us about yourself
I am thirteen years old. I'm Somali, born in Kabati, Naivasha, but currently living in Nairobi's Eastleigh Estate with my mother and my cousin. I am in Standard Eight at St Teresa's Girls Primary School.
What would you like to be when you grow up?
Other than being a very successful musician, I want to be a pilot.
When did you start singing?
When I was three years old.
Do you play any musical instruments?
Not at the moment but I would love to learn to play the piano when I join secondary school.
What is the Permanent Presidential Music Commission (PPMC)?
This is where I undertake my vocal classes and also use the various resources like the audio visual studios at the facility to improve my musical talent to world class standards. It is my second home.
You are a talented artiste. How did you start your music career?
I was first spotted by video director Sammy Dee of TruD pictures, who later recommended me to Dj Pinye. They were shooting one of the episodes of Dj Pinye's musical shows, Dreams 2 Beats, when Sammy Dee spoke about a talented girl he knows, which was me.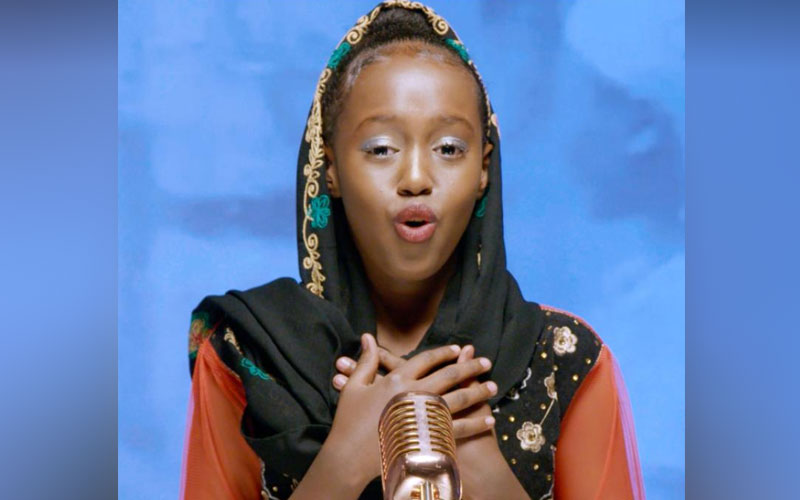 What happened after that?
Dj Pinye got in touch with my mother, he met with us, we got acquainted and as they say, the rest is history.
What made you go viral?
I did a rendition of a famous Kenyan Patriotic song known as Wimbo Wa Historia, originally written by Enock Ondego. The response was overwhelming with nearly 10,000 views on YouTube.
Who is your musical inspiration?
The late Whitney Houston who I grew up listening to thanks to my mother.
Tell us your ambitions?
My dream is to perform this song for President Kenyatta on the national stage. I would love an opportunity to sing at the Jamhuri Day celebrations.
Would you like to get published on Standard Media websites? You can now email us breaking news, story ideas, human interest articles or interesting videos on:[email protected]