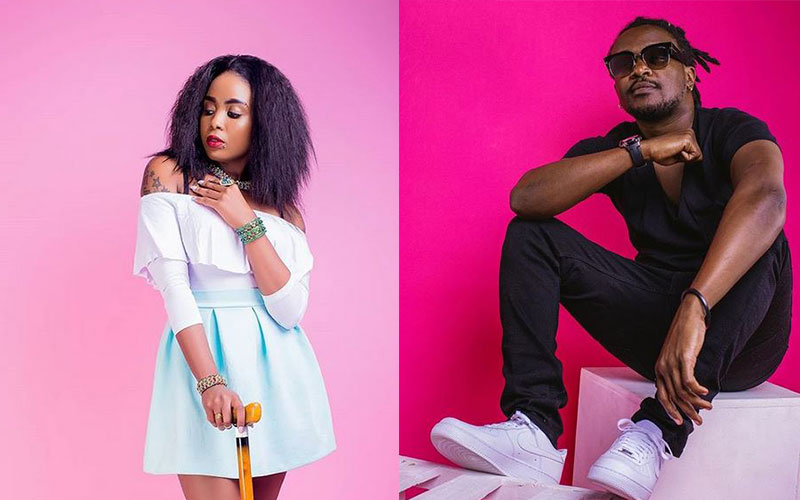 Rapper Kush Tracey has been secretly admiring fellow artist Nyashinski since his early 20s, while she was barely a teenager herself.
In an interview with a popular website, Tracey, who topped headlines from her controversial relationship with singer Timmy Tdat, shared that she has always had a crush on the artists since she was a young girl.
Nyashinski started rapping as early as 1999. Tracey was born in 1994 and grew up basically watching him. 
"He has been my MCM [Man Crush Monday] since the times of 'Tuendelee ama' Tusiendelee," she said in the interview.
"I think I had a crush on him since then. I only met him once and I saw him from a distance."
The rapper gave the answer after being asked whom she'll go for between Sauti Sol and Nyashisnki. While many ladies have always been left breathless by the four singing boys, for Tracey it's a no-brainer. 
Nyashinski and Sauti Sol have now worked on two songs together; 'Hot and Sweet' and 'Tujiangalie' which have topped charts and impressed Kenyans.
Tracey, hopes she can work with Nyashinski too and get similar results. She loves the energy in his songs and will love to be part of that.
"Definitely," said Kush Tracey. "He is full of energy, positive vibes. His kind of thing is just on a whole different level."