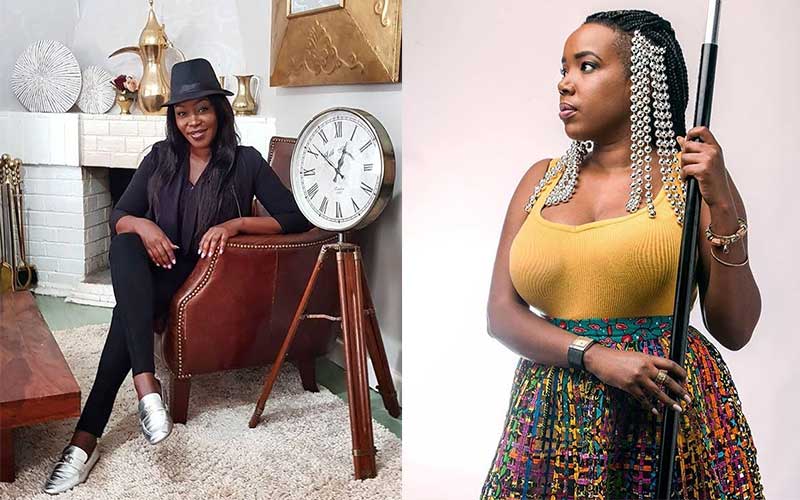 2016 will forever be etched in their minds because it was the year two of the country's top news anchors were let go.
Following massive job cuts at Royal Media Services, the news not only came as a shock to Kenyans but to Kirigo too who was preparing for the 1pm bulletin only to be told she wasn't going to do so.
Talking about it two years after getting the boot, she revealed that she was happy working at the station but saw no career growth.
''As much as I enjoyed the show I wasn't 'growing'…and it showed to those who knew/know me, I mean, here I am, a girl with her Masters in International Diplomacy, a topic I so love but never got a chance to discuss it.
"But let me tell you what I think failed me - not leaning in and explaining my desires and frustrations. So here I was, not entirely happy but hoping that the world would notice and make it easier for me, you would think I would have resigned if I wasn't happy but I didn't, I was scared of the unknown,'' she shared.
Despite the challenges, she got her voice heard and she hosted a show she thoroughly enjoyed before it all came to a sudden end.
"I thoroughly enjoyed hosting the morning show. I gave birth to an idea I had in mind for so long, that of being real in every sense of that phrase on telly.…That show allowed me to bring some thoughts to life, and I am eternally grateful,'' Kirigo disclosed while giving her 'Ted Talk.'
Terryanne on the other hand could not figure out why Citizen TV let her go when she thought she was doing her job well.
"The dip that I had when I lost my job could have been a moment of despair. You know like so what next? I was at my prime. I had done a good job, it happened and it had to happen,'' she says of the situation that humbled and taught her valuable lessons.
''When I look back I'm like it was necessary because there were some lessons that I needed to learn and if that didn't happen I wouldn't be where I am today. In retrospect, it was necessary even though I was in so much pain,'' she said during a recent interview with Malkia Africa Production.
Doing better than ever and having picked herself up, Terryanne is now a mother of two and the Chief Executive Officer of Fanaka Television.