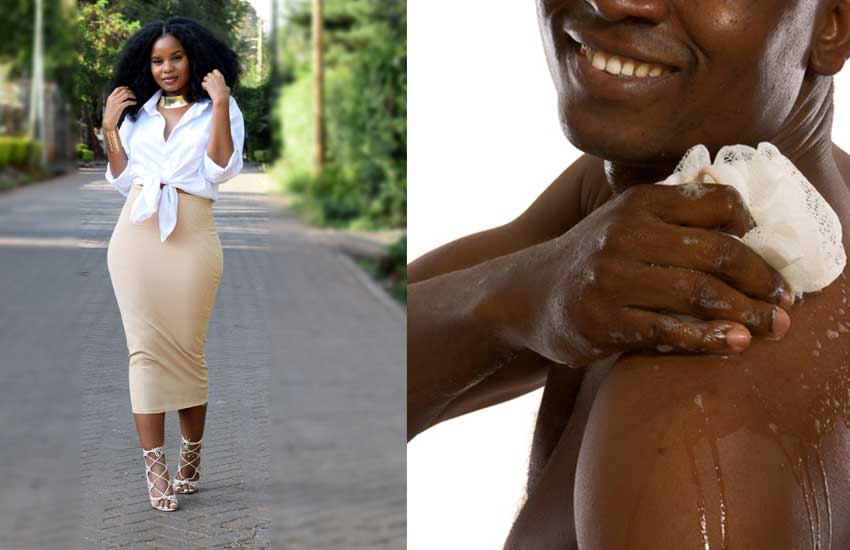 Kenyan women are on the neck of vlogger Lisa Gaitho over her recent post urging women to bathe their husbands daily.
Vlogging from Nigeria, Gaitho offered her tips to women telling them to go the extra mile to make their men happy.
"I think personally as women there are things we need to do and I know people will fight me on this. We like being independent oh I can do I can do, which is true... What is it that you are doing that he will be like, no, if I lose this I am not going to get this again…?" posed Gaitho.
She added that the secret was to understand and speak the 'man's language' on what he also needs and not necessarily what she desires very time.
"Treat him like a baby, treat him like he is King, even the small things that you think are not necessary, do it, trust me it goes a long way. There are certain things that you will do and he will say uhm, that chick, like he will never let anyone rubbish you, even if you do something and someone comes and tell him he will be like mmm no that is my woman don't even try it.
That is not all.
"If he wants to take a bath you should go and wash him, scrub him. Don't let him do anything by himself, clean his ears like how you would wash a baby. Try it, put mafuta on his body, dress him!"Added Gaitho.
The reactions were instantaneous! Some of the women could hear none of it, blasting Gaitho for clawing back gains made on the advancement of gender equality.
Men, to a large extent, were in a celebratory mood, cheering the vlogger on.
Here are some of the reactions...
Lisa Gaitho bathing her Naija man oh. pic.twitter.com/vgRjggvKS6 — Kate's Granddaughter ???????? (@MumbiMwari) July 24, 2018
Lisa Gaitho be like pic.twitter.com/CCpdye9m75 — Karen Maina (@karen_maina) July 24, 2018
Lmfaoooooo Lisa Gaitho schooling womenz on how to get and keep sponyos.???????????????????? pic.twitter.com/JBukxGMr0f — Waitiki ???????? (@MissWaitiki) July 24, 2018
Laureezy F: after umemkausha pin a handkerchief to his sweater and put him on the school bus ?
Christine Opiyo: Kenyan women will never lose your comment has made my day?
Emy1234 So, other than monetary value this man doesn't do anything else for you
Just Rose: You always have a point to prove with this Nigerian man. Spend less time vlogging about this facade and more time visiting a psychiatrist. Your deeply rooted issues are showing Gaitho.?
Sammy Kikwai This is why I want to provide for my daughter. If my daughter made such a video then I would have failed my job as a parent.?
Basajja Sheila: There is really no lie in all the things you have said.T his is definitely my best video from you Xx?
Nyaga Innocence: Clean even his ears...dry him... Leona Ekina : chew his food, then drop it in his mouth. after that, change his diaper, powder his ass and rock him to sleep. love 81
Laureezy F: Yaani wazazi wako walikupeleka shule hizo miaka zote ndio uende kuogesha watu Nigeria??