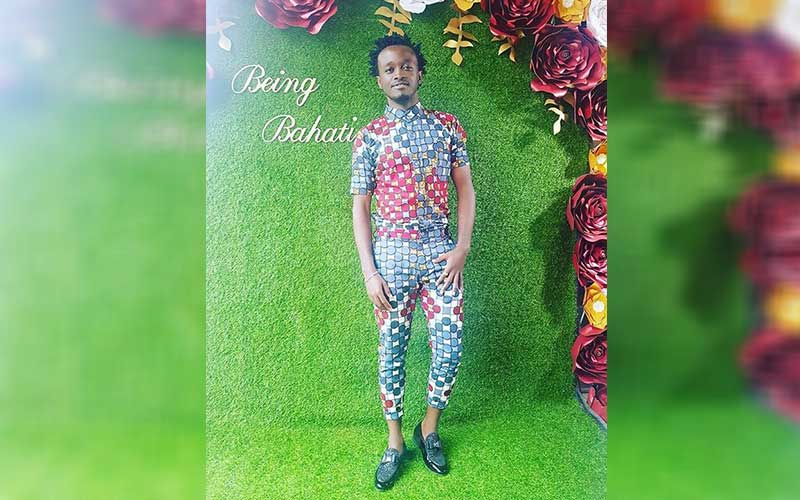 Bahati's new reality TV show  premiered on Sunday and according to a section of Kenyans, the much-publicized reality show was an epic fail and a total waste of time.
"FINALLY TOMORROW SUNDAY 7:30PM the First Episode of #BEINGBAHATI premiers on NTV!!! If You're Ready for this History Comment below 'Being Bahati','' Bahati posted as fans thronged to his page to support him.
Well, the day came and went, and Kenyans were left scratching their heads in disappointment despite the show trending.
''OUR FIRST EPISODE ON NTV... In 25 mins Trending Top in Kenya #BEINGBAHATI Thank You Kenyans for the Love Next Episode is Bigger,'' the father of two posted.
The reality show has left many wondering what it is about.
The cameo featured several gospel artists talking about the singer and his family begging the question what the show's theme is all about.
''What do you think of the show so far?'' Bahati tweeted.
????????????????????????I owe my life to @BahatiKenya ???????? ,I was in a comma but when they switched on the telly to #BEINGBAHATI show, I woke up and switched it off.???????????????????? #MashemejiDerby#CitizenLipoJambo#Bahati#KorogaFestival#SundayFunday#SafcomDown

— Am Here To Laugh (@MwihakiNg) July 22, 2018
Atleast I will be cooking for those 30 mins after news waiting for churchill — MusauBen (@BenSuperbikerKE) July 22, 2018
Focus on singing Izi viti achia Kim Kardashian ????????????it's not posbo.... Si hate nakusho Ukweli.. Heri Nairobi diaries.. — Kahiga Scholar ???????? (@scholar_kahiga) July 23, 2018
I Think It Will Be Gud And I Will Enjoy It ??? — Karabo Mojake (@mojake_karabo) July 24, 2018
Its a succes...???? — Dianne koech (@DianneKoech) July 23, 2018
@beingbahati imekua nice......aki sema io kikosi kuninice ???????????????????????? — Stahmedx Master (@ahmedxcate) July 22, 2018
I'd rather have a migraine than watch this show???????????? — Am Here To Laugh (@MwihakiNg) July 22, 2018
Total Crap. Those celebrities really lied to you... Tuendelee tu na Nairobi diaries yetu — Mannu Lang'at (@at_mannu) July 22, 2018
Some of the comments read.