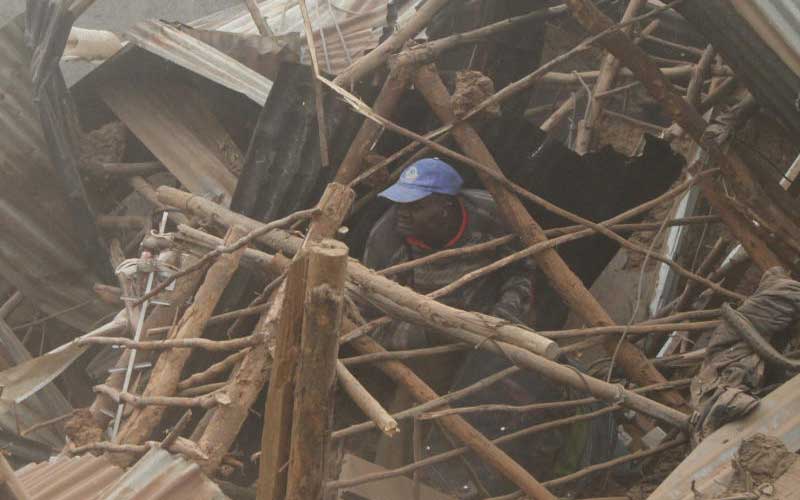 When Kenya Urban Roads Authority bulldozers started bringing down illegal structures in Kibera yesterday morning, this man, despite notice issued to residents to move out, was reluctant to leave his humble abode.
But as soon as the bulldozers started roaring, the man made frantic efforts to escape.
By the skin of his teeth, he made it through the rubble as his house came tumbling down.