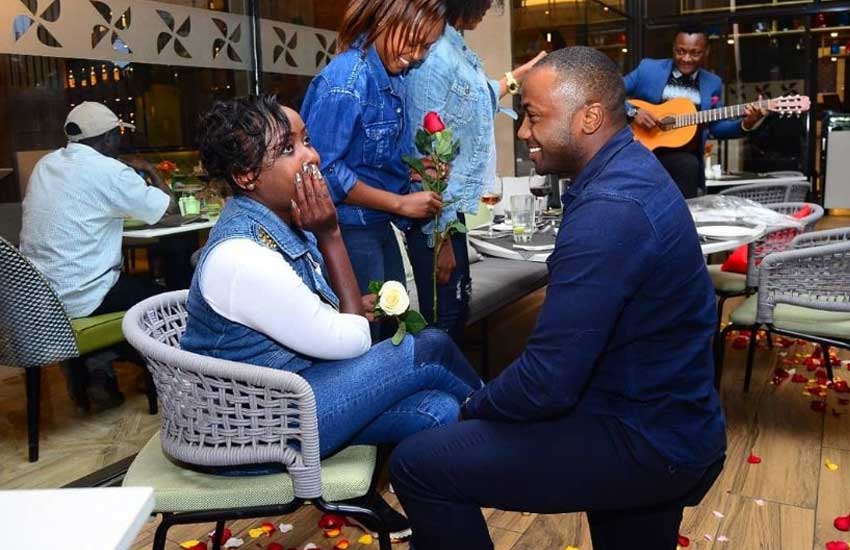 The internet has been abuzz over TV anchor Jacque Maribe's engagement to security expert known as Jowie last week.
The much-loved media personality said 'yes' last week after a surprise dinner with her close circle of girlfriends turned into a surprise engagement.
"I get to 'do life' with my best friend, my teammate, my partner in everything!!! You make life absolutely beautiful, every single day. To us, @jowie.jowi  #LoveLivesHere." She posted a day after her status changed.
However Jowi was not done with surprising her, with the next gift being a meetup with the handsome Scandal show actor Tony Goldwyn.
The actor who plays President Grant in the hit TV show Scandal alongside Kerry Washington was in Kenya this past week to discuss shooting a movie in the country.
Meeting the Scandal star was seemingly the highlight of Jacque's day with her posting a grateful message to her fiancé.
"Scandal...anyone?? @tonygoldwyn so great to finally meet you in person, my Scandal obsession is on another level...and thank you @jowie.jowi for this lovely night you made for me." She posted.
Maribe has taken her public adoration to the next level with a romantic message to her Fiancé, quoting the words of John Legend.
"We've been together for a while now, We're growing stronger everyday now, It feels so good and there's no doubt, I will stay with you.....," she posted on her Instagram page.