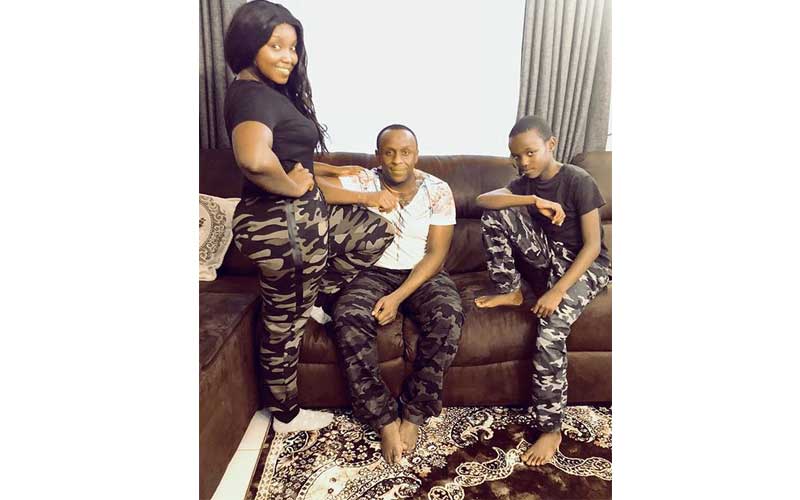 Actress Catherine Kamau has sent a loving message to her son, Leon, as he turns twelve today.
Kamau, who cut her teeth playing Celina in Mother-in-Law revealed how her son's birth made her a better person.
"Happy Birthday to my biggest blessing, I don't know where I would be without you today, you gave me a dream, fuelled my ambition, made me a better person, I love you Leon," she wrote.
Her better half, producer Phillip Karanja was not left behind either as he wished his step-son a happy birthday.
"Happy birthday King Leon. You are growing into a young man am proud of" he said.
In a past interview, Celina intimated on how she got pregnant at 19, just two months after joining campus.
"I was 19, I had just joined campus in Uganda I grew up with my very strict mum. This was my first time alone, first time away, exploring.
"Aki hata sikumaliza 2 months nikajazwo! It was so confusing. I can't believe I didn't know about family planning. I didn't know, it happened and life changed I had to come home and get my baby," she told Kalekye Mumo.
Speaking to SDE, Phil revealed the challenges he faced in interacting with Leon after he started dating Celina while pointing out that he's never had a problem raising another man's child.
"We were both fighting for the attention of the most important woman in our lives" he said.
"We are like brothers now. Our bond is so strong nowadays the mum gets jealous at times. Though I keep stressing that I am not his friend first, I am his father and teacher first," concluded Phil.