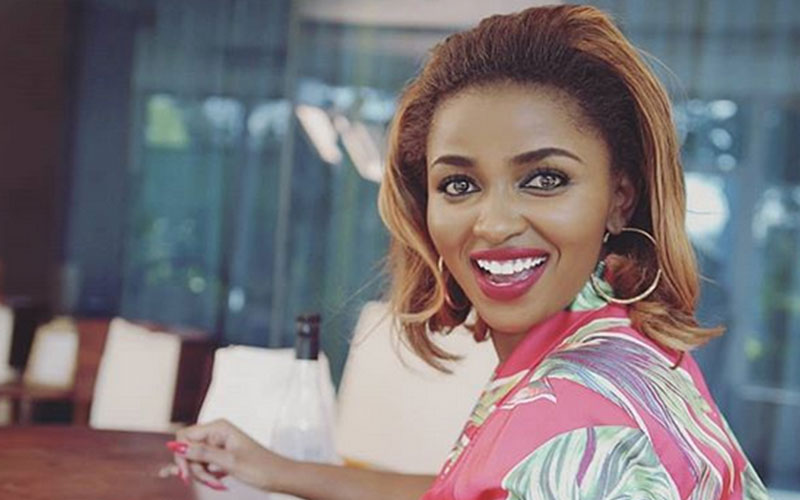 Unless you have been living under a rock, by now you should know that Anerlisa Muigai is a baller.
Despite coming from a wealthy family, Ms Muigai has earned her right as a young rich woman being the CEO of her own company, NERO, that sells premium drinking water.
With so much money flowing down her veins, it is easy to see why the beauty would blow almost Sh 200,000 in one salon visit.
Proving that beauty comes at a price, the Keroche heiress sent the internet on overdrive after she posted a receipt of her salon expenses.
''When your hairdresser decides you only pay for nails.'' She captioned alongside the receipt which totaled to Sh 195,000.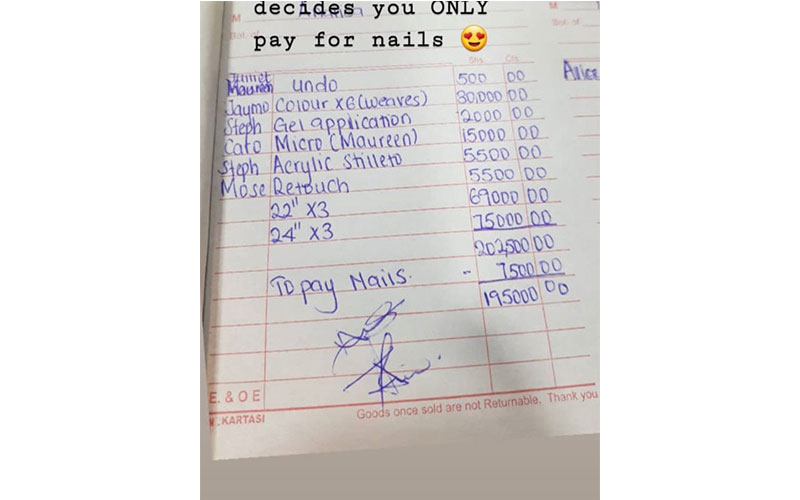 ''How is my new hairstyle?'' Anerlisa asked as she posted photos of her new micro weave which was done at a whooping cost of Sh 15,000.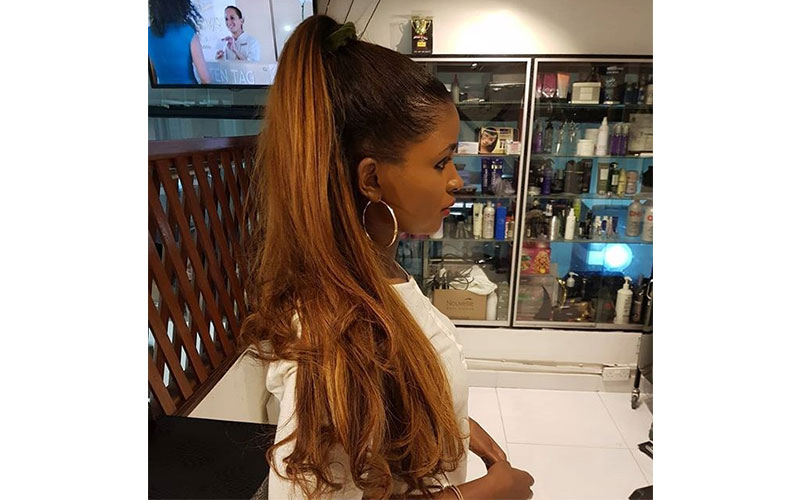 The business woman is known to have an affinity for the finest things in life and it comes as no surprise she would splurge on one of her biggest assets, her crown.