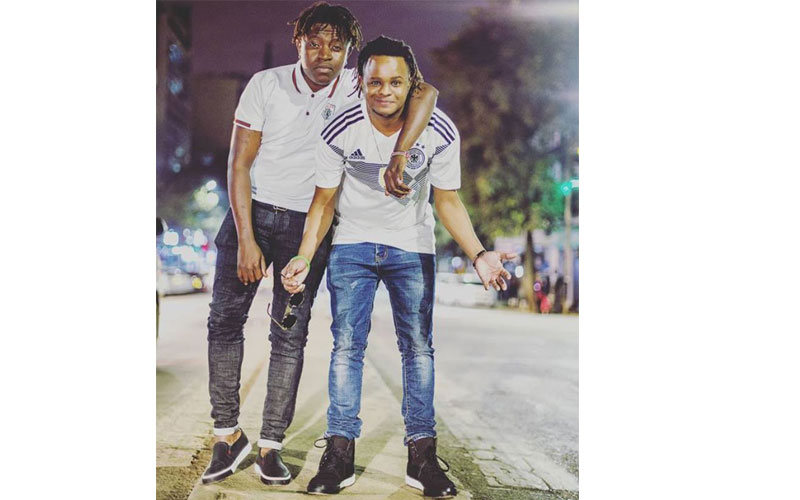 Kenyan singing duo Amos and Josh are back to making music again.
Through a long Instagram post, they revealed the myriad of challenges faced in 2017, prompting them to part ways.
"2017 was a crazy year for us musically and on a personal level...it was very dark in every aspect, financially, mentally, spiritually," they revealed.
Amos and Josh further stated that due to problems faced with their production deal, they did not go to the studio for close to a year.
"We would be at events and hear people talking smack about us, telling our management how we are waste of time to them. At the same time no shows were coming through and we were so broke to the point of missing meals and lacking rent and other basics.
"We got the point of questioning whether we are really doing what we were meant to do hadi tukakosana sisi wenyewe and everyone wanted to go their own way.
"All this made us, mature, stronger and more focused on giving our contribution talent wise and as individuals to our society," the post stated.
They duo has a new song Niko Juu, which aims at inspiring anyone going through hard times.