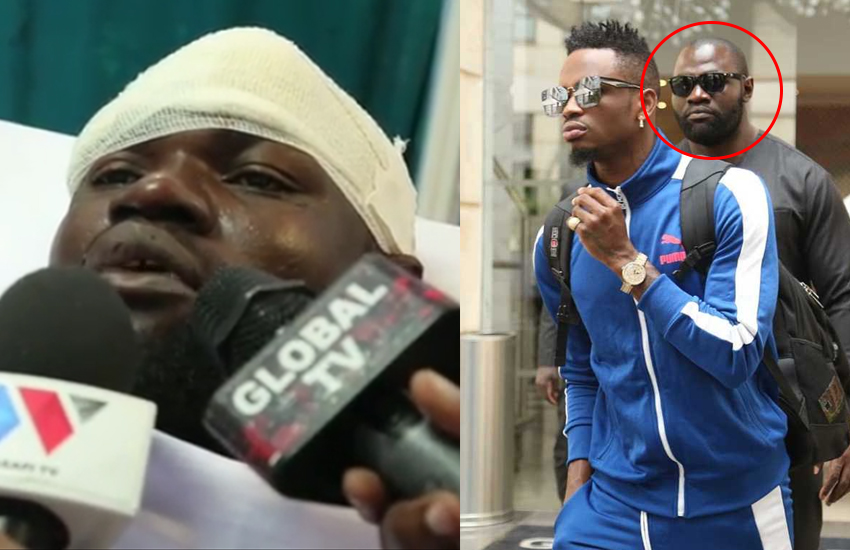 Diamond Platnumz's personal bodyguard Mwarabu Fighter (Seleman Mirundi) is in serious pain after he was involved in a nasty accident in Tanzania.
Through a post on his Instagram account, Mwarabu revealed that he was involved in a motorbike accident, had a cracked skull and was being referred to a second hospital after getting first aid.
Mwarabu stated that he was grateful to be alive but needed prayers.
"Ndugu zangu nimepata ajali mbaya sana nimepasuka kichwani ila ninawashukuru Lugalo Hospital kwa kunipatia huduma ya kwanza sasa hivi wananikimbiza Muhimbili kwa hiyo dua zenu ndugu zangu," read Mwarabu's post.
Speaking to Wasafi Tv (Diamond's brainchild media station), he disclosed that a he had pain and had gotten 14 stitches on his head.
"Kijana wangu ambaye alikua anadrive ile pikipiki yangu alipokua anaivuka caterpillar ile refu lakini kabla hajaimalizia mbele akatokea pikipiki ambaye hajaona iles sehemu ameitokea kighafla akakuta huyo wa mbele ambaye ni bodaboda wakakutana uso kwa uso, huyo mwingimne ndio ikawa hivo.
"Hapa ndipo nimeumia sana naskia kwamba nimepasuka kwenye paji la uso, wamenishona nyuzi 14. Mdomoni, katikati ya ulimi umekatika ndio maana nina maumivu sana ya mdomo," said Mwarabu in his hospital bed.
The reactions to the news of his hospitalization immediately came in thick and fast. Here are some photos of Mwaranbu in hospital.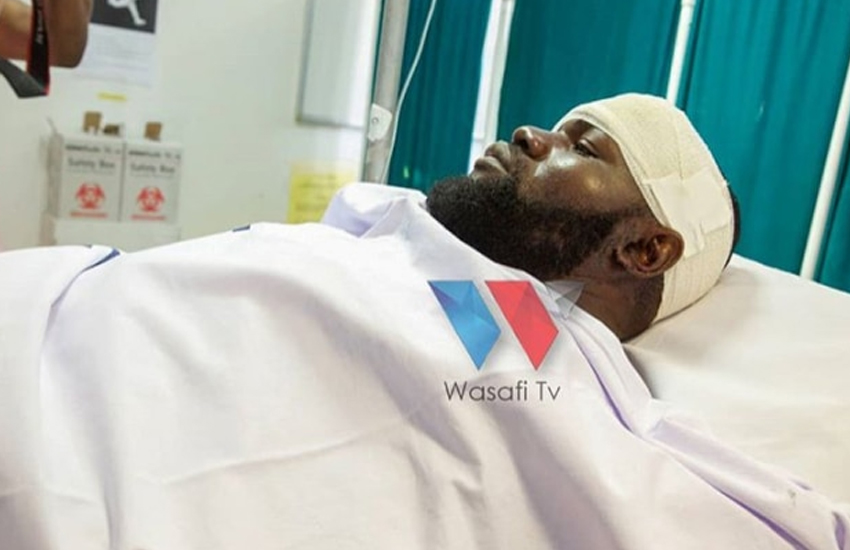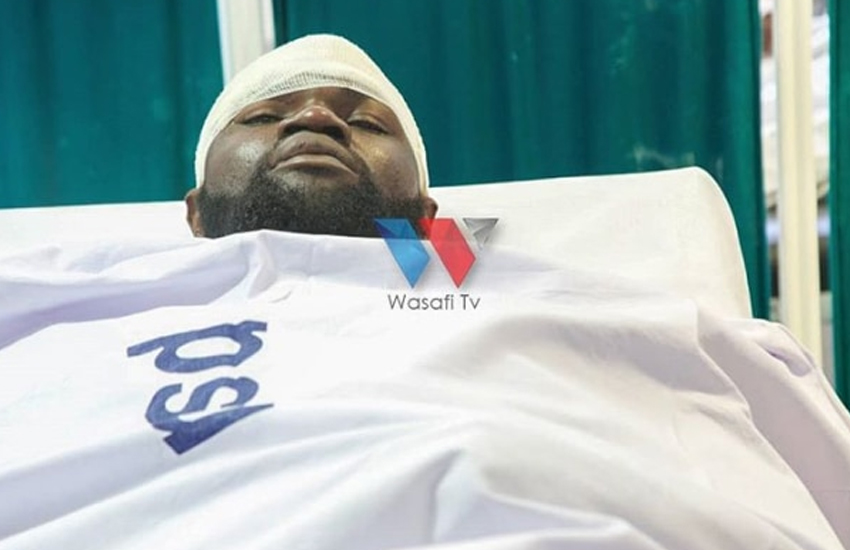 Related Topics