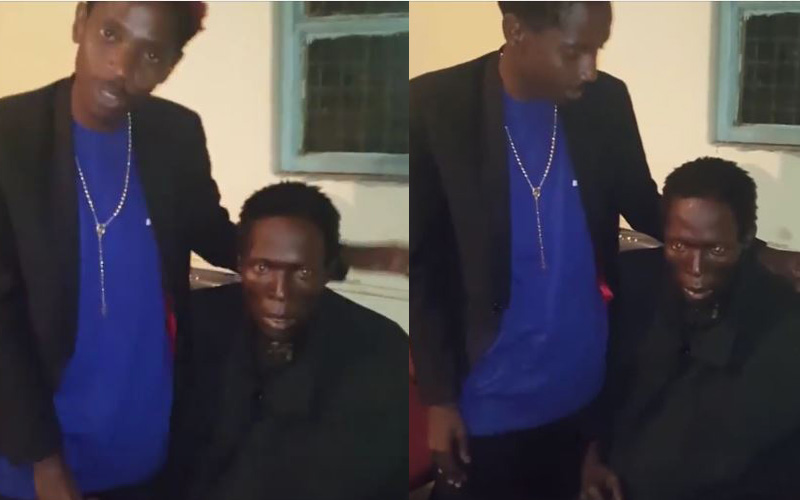 Monday June 18th, celebrated comedian Eric Omondi traced down his elder brother, Joseph Omondi in Nairobi after a taxi driver spotted him along Nyandarua road.
"He is the First born, I am the second born... Our third born is Irene Omondi and the last born is Fred Omondi. Joseph has struggled with drug addiction since high school... He has been in and out of rehabilitation," said Eric.
However, according to the comedian, his family has tried all they can to help their brother in vain.
''We have tried our best as a family. Because of his addiction he has a tendency to run away from us to avoid rehabilitation.'' he added.
Vincent Mwasia Mutua popularly known as Chipukeezy, recently appointed as a member of the Board of Directors at the National Authority for the Campaign Against alcohol Drug Abuse (NACADA), promised to help Joseph to full recovery from the addiction, which he has had since high school.
In addition, Eric Omondi cautioned young people to stay away from drugs as they can ruin one's life.
''If you are reading this na uko High school ama colle na ushaanza kuonja hizo vitu jua tu kuna time hautaweza kulala bila hizo vitu,'' he warned.