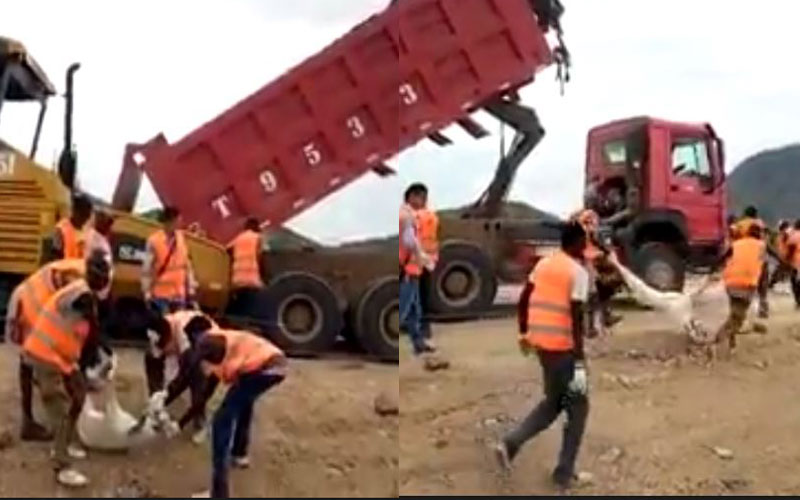 A shocking video involving Chinese contractors has emerged online, sparking varied reactions from Kenyans.
In the undated video seen by SDE, road construction workers are seen slaughtering two goats, one white and the other black using a machete under the supervision of a Chinese man.
After slitting the goat's throat, the construction workers carry the goats along either sides of the yet to be constructed road, spilling blood in the process.
Since its emergence, the video has elicited reactions from Kenyans:
Oscar Waks Waks It happened in Utawala some years back and actually several people died of accidents after the completion of the road. The deaths stopped when Pastors joined hands and prayed on the road
Joe M KirigiaWe cancel those demonic activities in the name of Jesus. We plead the Blood of Jesus over the roads in Jesus name
Njoki E. Maina This is demonic and must be rebuked in the name above all names!! The name of Jesus Christ our Lord...Amen! Indeed we must plead the blood of Jesus on our roads!
Wesley Cheruiyot Hey! Those guys should be taken to task to explain the motive behind the slaughtering of an animal at the roadside
Gabriel Muthuma Now imagine someone sacrificing his own son ????????! Abraham would have been stoned to death.
Steve Mburu And when the road is complete, the place becomes a black Spot!