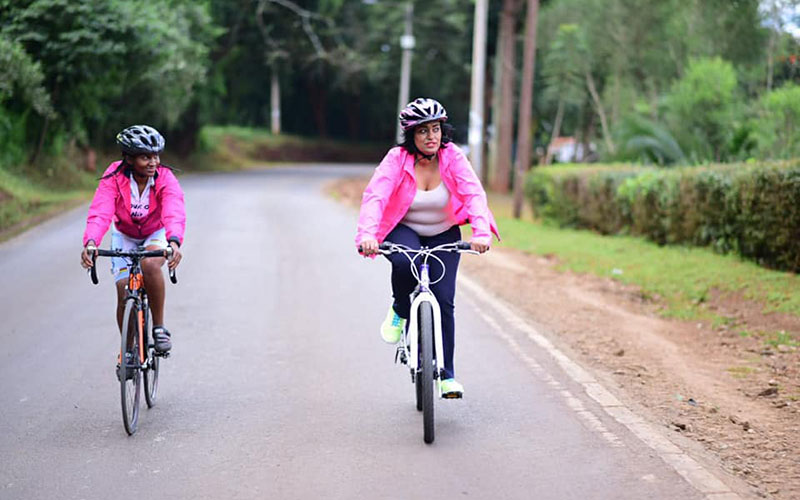 If there is anyone who knows how to best beat traffic jams in Nairobi, then it must be Esther Passaris.
The Nairobi Woman Representative on Tuesday rode a bicycle to parliament from her home in Kitusuru, in a bid to promote cycling as an alternative means of transport.
Born in the coastal city of Mombasa, Passaris admitted that cycling in the city is not a walk in the park.
"Feeling elated for a successful ride from my home to Parliament this afternoon. Admittedly, cycling in Nairobi is a daunting task loaded with many risks, but that shouldn't be the case," she tweeted.
The mother of two, on Saturday surprised Nairobi city motorists when she rode a bicycle for 15 kilometers along Mombasa Road.
This was in a bid to educate city residents on the importance of adopting cycling as an alternative means of transport in East and Central Africa's largest city.
Traffic jams have been a perennial problem facing Kenya's capital, Nairobi.