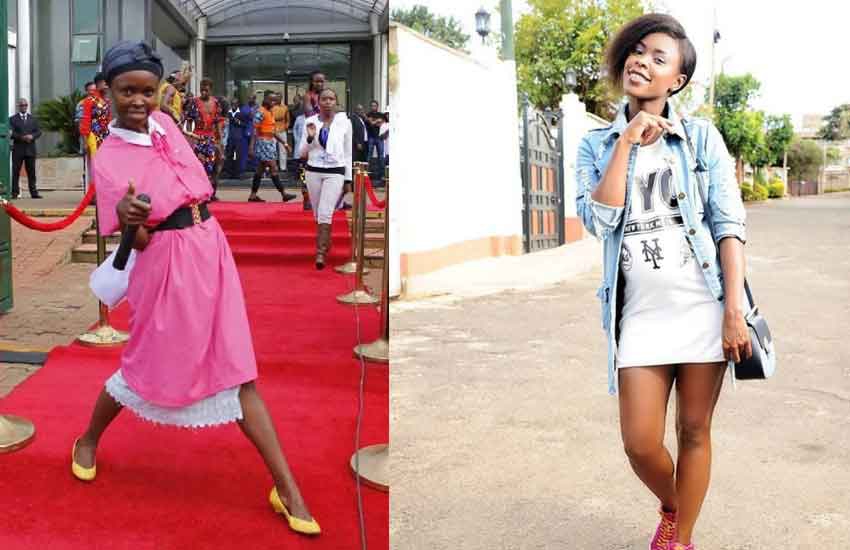 Jacky Vike, the pretty 'Papa Shirandula' actress has left many hearts broken following her announcement that she is leaving radio.
Using her social media accounts, Awinja revealed that she would be leaving Qwetu Radio.
Famed for her house help role on the Citizen TV show, Awinja said that May was the last month she would be on air.
Awinja added that the decision to call it quits was the hardest and thanked colleagues, friends and fans for standing with her.
"#ANNOUNCEMENT! To all my Radio Fans, iam sorry to say that May was my last month with @qweturadio, It was one of the hardest decision to make but unfortunately I have to leave to go attend to other things, but I promise once iam through you will definitely hear me back on air, but first I want to take this opportunity to thank one Man Vincent Ateya @vincentateya for believing in me and giving me a chance on Radio, it was my first time and I Loved it!
"And also all the #QwetuRadio staff thank you all for the team work I have learnt a lot! Also the #QwetuRadio Fans, thank you for being a family, I will miss the interactions we had on social media and the amazing phone calls you made, Qweturadio is and will always be family to me, God Bless you all I will miss you,'' She posted.
The mother of one joined Qwetu Radio in 2016 where she was hosting the Rumba Show alongside Nyosh Gathu every weekday.
Earlier in the week, Awinja was trending online after she shared photos of her baby Mosi for the first time during the celebration of his birthday.
She revealed her sons face and narrated her journey to motherhood.
"A day like today, after 8 hours of labour (uuuuwi!!) God Blessed me with our Son, a gift that changed my life, I have learnt patience, Sacrifice, priorities,forgiveness and appreciation of life in so many ways. He has made me become closer to God.
"And I thank the most high for his guidance through this motherhood journey HAPPY BIRTHDAY MOSI . I love you so much! I remember we had not chosen any name by the time he was born and since he was born on Saturday, his Dad suggested MOSi from jumamosi or One how cute! And yes you can call me Mama Mosi. Salute to all parents, it's not easy but best job ever,'' she posted.