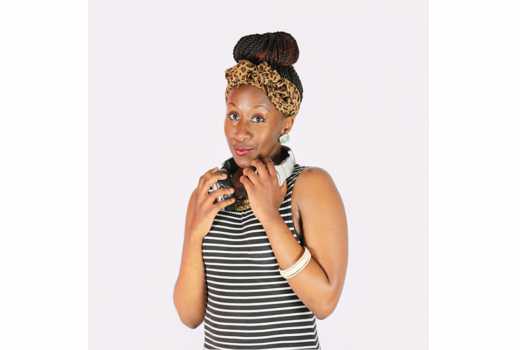 What is your alma mater?
I went to Daystar University, Valley Road Campus, where I majored in communication, electronic media major.
What were you famous for in campus?
Being a loud mouth.
Your toughest unit?
Video editing. It was always such a nightmare for me.
How did you balance between social life and study?
To be honest I didn't have much of a social life because I started hosting my own radio show while in my second year of study.
Did you skip classes?
Rarely, but when I did I always felt super guilty. I was too much of a goody two shoes.
Where did you hang out?
I hang out mostly at work. And I'm a huge foodie so I'm constantly restaurant hopping.
How did you manage your finances in campus?
I didn't! I spent all my money on food and clothes. I didn't save a penny. Not very wise.
You dating experience in campus?
I believe in serious relationships so I dated very few people during my college years. My first love and I dated all the way from high school until our relationship came to an end in university. The reason being, I fell in love with someone else.
Your best and worst campus experience?
My best experience was during my first year orientation. That's when all my friendships were built. My worst was an entire semester of statistics. Numbers have never been my strength.
What was your side hustles?
Except for radio, I didn't really have much going on.
Your favourite fashion style
I like to mix looks but I always keep it classy and fun.
Advice to those in campus
Stay in it. School isn't for everyone but I was blessed to have excelled in my studies, which afforded me many opportunities in the job market.
Thandiwe Yego is a KTN News entertainment journalist, television host and and former radio presenter of the scoopler radio show.