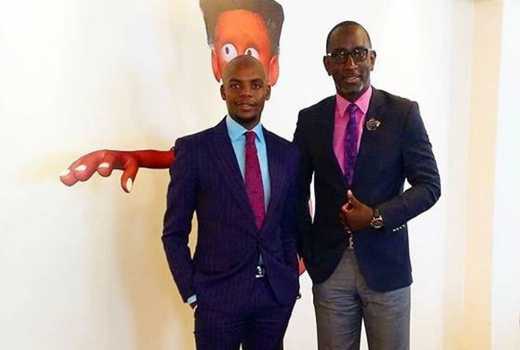 If there is a victim who can relate to cyber bullying it is none other than controversial gospel artist Jimmy Gait.
After being trolled on social media last year, the 'Yesu Ndio Sponsor' hitmaker decided to take a break as rumors of him quitting music spread like wild fire.
Speaking to a local media house, he has emerged from behind the curtains and with a good cause.
''In 2017 I was a victim of cyberbullying after I did a cover of the song Hello by Adelle. I did the song from a very positive place in heart, then released the song on YouTube. Early the next morning, I received a call from Larry Madowo, the then host of the Trend, from NTV asking me to give him an exclusive interview since I was trending at number one on Twitter because of the song! To my surprise, I was receiving insults and so much hate that I could not even comprehend. My world had come crashing down and I felt people were unfair to me and this one that they didn't seem to agree with made them forget all the music I had previously produced.'' He said.
''I felt like the whole world was against me, I felt alone and dejected. This had severe impact on me and led me to depression, loss of confidence and loss of appetite. I locked myself in the house for two weeks and could not be able to face anyone as I felt like everyone disliked me and knew how low my mood was.'' He went on to add.
After reaching out to his circle, Jimmy deiced to release a song and that is when 'Yesu Ndio Sponsor,' dropped. Much to his surprise, the ridicule got even worse.
''People said I blasphemed God by calling Him sponsor, going by the understanding of the word sponsor in the Kenyan social circles. So many memes were created and circulated online with my photo and ridiculing messages.'' He narrated.
And it was at this point he decided to quit music altogether after a successful career in the industry.
''The experience led to a great loss on my part: cancellation of performances, endorsements and friends, mostly due to my dented public image. Of course, given that I wasn't earning a living, I incurred major debts, and worse, affected me emotionally, spiritually and socially! It was a dark season for me!'' He said in part.
''When I was stable again, I reflected on the experience and decided to pay close attention to the issue of cyberbullying and my discovery was quite shocking!'' He said.
This revelation led to the genesis of 'Hisiah Campaign' which conceptualizes a coordinated initiative that brings together different bodies in government and the private sector to build on ongoing conversations on cyber-bullying and accelerate action to make it count for children and the society at large.
''The message we seek to share is Kabla U-Click, Fikiria.'' He said.
The much awaited launch of the campaign took place yesterday at Sarova hotel.
''At the launch of the new campaign @hisia_ke where we are advocating for healthy interactions online. Let's make the internet space a safe place.'' He posted on social media.
In support of his efforts some of the celebrites who attended included Robert Burale and Dj Pierra who shared her cyber bullying experience.
''I would never wish the pain I felt when I was cyber bullied even on my worst enemy!'' The Dj said as she shared her ordeal.
All the best to Jimmy and his campaign.