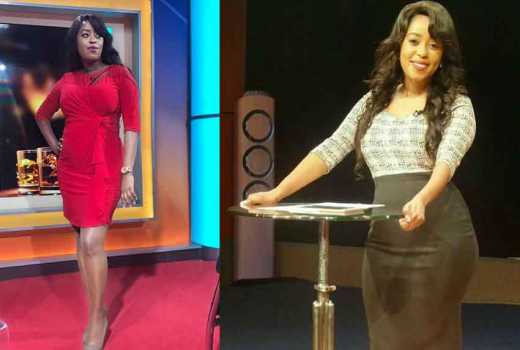 Popular Citizen Tv news anchor Lilian Muli has finally addressed the bar scuffle that went viral after she was captured on camera insulting a waitress by a reveler at a watering hole in Nairobi.
Speaking to True Love, Muli opened up about the meltdown that got Kenyans baying for her blood saying that she was going through a dark period after separating from her husband and had no one to turn to.
"I started drinking a lot when I left Josh's dad. I had moved from Karen, got a new life with Josh, but one day, after three years I realized that I was actually separated and trying to wear a face that everything was okay; all while still looking good on TV," said Muli.
Muli stated that the verbal altercation with the waiter was a culmination of among many factors and when it hit social media, it got her thinking.
"I had a public meltdown. I screamed at someone at a restaurant and a patron recorded the entire incident which later went on social media. Now if there is someone who gets affected by social media it would be me. Something like that really gets to me and grounds me to the point I can lock all my doors and really hibernate," added Muli
She added that her friends kept away leaving her to fall on the shoulders of her mother and distant friend.
"It was during this time that I realized my friendships were plastic and basic, because apart from my mother and a very distant friend, nobody else called to ask, 'How are you holding up? How are you feeling about this? What happened?' Instead everyone passed judgement and kept away."
The media personality noted that with the negative publicity the video brought, she learnt a valuable lesson not to be easily irritable and provoked.
Related Topics