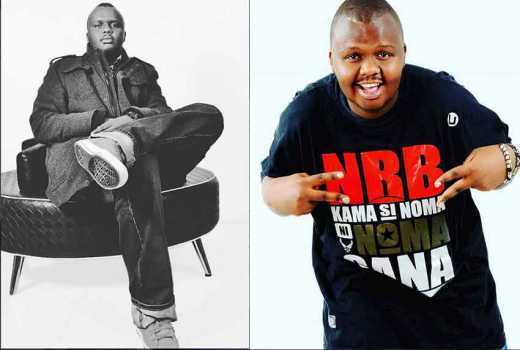 Mejja, the one third member of the Kansoul has responded to claims he physically abused his then girlfriend before kicking her out of the apartment they shared in Pangani while she was four months pregnant.
Having lived together since September 2015, Mejja is accused of offering the lady in question money to procure an abortion on more than one occasion leading to their major fallout.
According to an online tabloid, with nowhere to go, she was forced to move in with a friend where she stayed until she delivered.
Years after the said incident Okonkwo, as he prefers to call himself, has come out to offer his side of the story.
"Aaaaih! Zii, hiyo ni uwongo. Unajuwa sana sana hawa watu wa blog vitu mob wao huandika lakini huwa sipendi kurespond," said Mejja during a recent TV show.
"Utakuta kwa hizo interviews vitu wanakuuliza ni vitu zingine manze.Stori za bed, vitu intimate hazisadii," he added.
The 'Bablas' hit maker also refuted claims that he and Clemo were not on speaking terms saying that he and the Calif records producer are good friends and still work together.
Mejja has two children in total from different women.
Known for his comical approach to music, he has curved out a niche for himself and is arguably one of the kings of Genge music.
Despite his musical success, life has never been a silver spoon for the artist who grew up in Majengo slums and has managed to live a private life until 2016 when all hell broke loose.