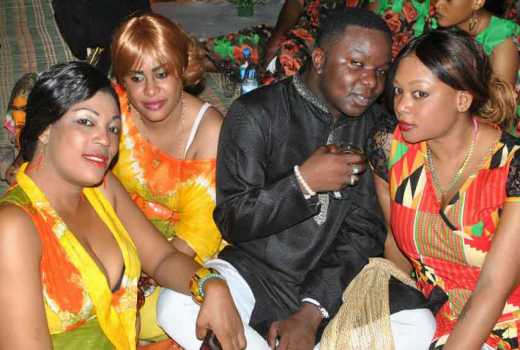 Taarab lovers in Tanzania are in mourning after one of the greatest singers in the modern era passed on a few days ago.
While it is not clear what may have caused his untimely death, Bilal Mashauzi will forever be remembered for his contribution towards taarab music in his home country.
Having worked his way up the entertainment music scene he was a talented producer, songwriter and performer who worked with many artists from the East African region.
Breaking the sad news via social media, Esma Platinumz, Diamond's sister among other celebrities left condolence messages for the late Mashauzi as a soul gone too soon.'
'RIP Billal Mungu ailaze roho mahala pema peponi,'' posted Esma. Other celebrities who followed suit included Kajala Masanja and Queen Darleen.
''Innallilahi wainallahi rajiun BILAI,'' read Queen's post.
''Mpaka hapa bado nawaza na sijui niandike nini ila bilal baba UMENIWEZA, dahhh Mungu akupokee na akusemehe dhambi zako...wote njia yetu ni moja. Pumzika kwa amani my ndugu...tumekua wote tokea wadogo ila leo umeniacha na sina budi kumshukuru Mungu kwa yote...REST IN PEACE kipenzi changu till we meet again,'' actress Kajala posted.