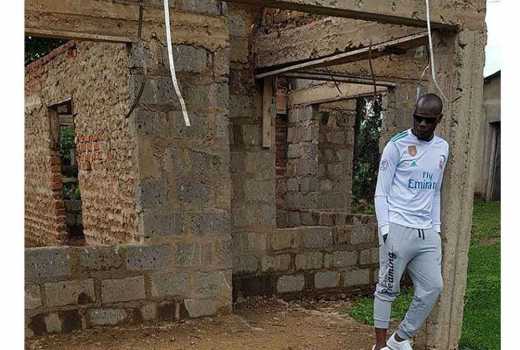 While his peers are busy chasing slay queens and spending on Bacardi's, gospel artist Daddy Owen is a man on a mission.
In a post alongside his house currently under construction, Daddy Owen mentions how many celebrities live large forgetting to invest only to suffer when all the money has dried up.
His advice to those who are 'famous?'- Invest.
''Yes it is good to be "famous" u make money at that time but most of us creatives we fail to invest and the most unapata shida kiasi then our loopholes zinaanza kuonekana.. it's sad when most of us end up poor and with nothing to show at the twilight years of our careers. As I finish building my house I challenge us today.. buy land.. invest wisely.. build houses.. etc! In short let's take care of our future now!'' He wrote.
The 'Mungu Yupo' hitmaker is building a seven-bedroomed house from the ground up in one of Nairobi's suburbs.