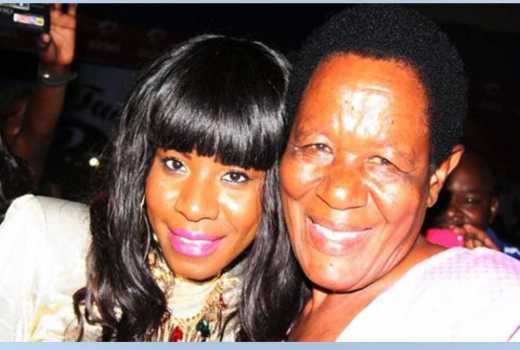 Judith Wambura aka Laydee Jaydee is mourning the passing away of her mother.
The sultry songbird's mother Martha Mbibo, died at 7 am on Thursday, April 26 at her home in Dar es Salaam.
Yet to issue a statement about her loss, her brother Dabo, also an artist, broke the news via his social media that their mother had succumbed after a long battle with cancer of the bladder.
Through Lady Jaydee's representative Lucy Mosha, their mother's condition had improved significantly, and she was recovering from home with occasional hospital visits.
''She was, previously, admitted to Muhimbili National Hospital and when her condition improved, she was discharged. Until her death, she was being attended to at home. We'd take her to hospital occasionally for check-up.'' She was quoted saying.
In the past the Taurus signed artist revealed her mother's battle with cancer and asked fans to remember them in prayer.
''I have faith that God will heal my mum and raise her from the bed, which she has been confined to for the past two months. It is only God who has the powers to do that.'' Lady Jaydee posted.
Family and friends are meeting at Ms Mbibo's home in Kiwalani, Dar es Salaam where funeral arrangements have commenced.
Ms Mbibo died aged 72.