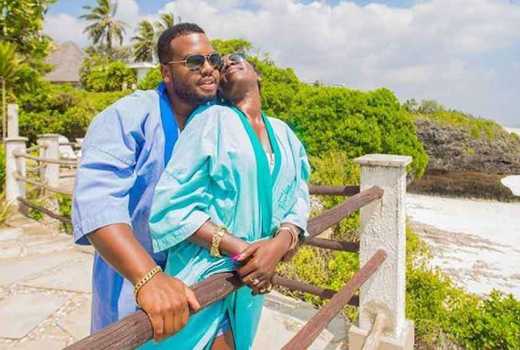 There is no denying that there is mad chemistry between Akothee and her manager, Nelly Oaks.
While speaking to a local outlet, the 'Oyoyo' hit maker revealed that the two are not dating and denied claims that Oaks had gone down on one knee and proposed to her.
Akothee however clarified that she would not mind settling down with him if he does propose.
''Nelly Oaks has not proposed to me, therefore I am not going to get into his plans. Maybe he has no plans for me. However, he is a good guy and if he proposes to me, why not marry him?'' Said Akothee.
Asked about dating a younger guy, the pretty songstress said, "Oaks is not young.''
''Who told you he is young? Furthermore, we are not dating. We are just friends but our fans pushed us to say we are dating. We are not really dating. Maybe I do not know the meaning of dating but for us, we are just pals. Just because people see us walking and working together does not mean we are dating. We are business partners," she added.
Asked about her views on marriage, the flamboyant singer said that it was just a formality. She said she was enjoying her life.
 "Marriage is a formality and an institution that has to be put down on paper to tell people you are together, married. We are enjoying our time and we are happy. People want to anticipate my marriage so that if we are not together tomorrow, they say I got dumped."
For months the mother of five has been talking on marriage and dropping hints of walking down the aisle.
Could this be the direction she is heading?