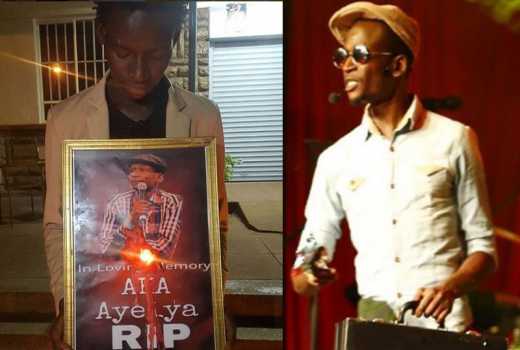 Churchill Show comedian MCA Tricky has paid a glowing tribute to demised comedian Emmanuel Makori popularly known as Ayeiya.
Tricky celebrated Ayaiya on the first anniversary since his passing, nostalgically remembering how they would sit next to each other while performing on the road.
"Najua ulikua na mabeshte but nakumbuka you were the first to tell me 'bro unaweza mbaya'!" wrote Tricky.
Churchill also paid tribute stating, "They say, time heals everything...I disagree. It's exactly one year since you left us...You live in our hearts... Your Legacy lives on! #AyeiyaPoaPoa"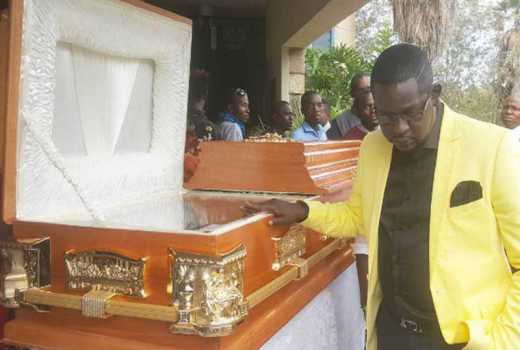 Ayeiya passed away after he was involved in car crash along Magadi Road near the Catholic University of East Africa he was driving home to Rongai.
He was from the Churchill Show recording with his wife and had passed through Galleria mall to purchase a few things.
He was also in company of his fellow comedian Paul wa Kimani and Olweny who sustained minor injuries.
Kenyans joined MCA Tricky in remembering Ayeiya:
Lawremweshy This is so emotional.. Rip ayeiya. We all miss you
bennym8187 I liked him much bt loved him most r.I.p ayeiya
ela_pk90???????? May he continue resting in peace
lavene_chronicles I miss you though i never knew you...all the love????
lucrinah Rest in peace my fav comedian????
maggy_kutoka_ghetto First annivasary rip once more
carltash Ayeiyaaaaaaa RIP
macharia2464 I miss this guy. Endelea kupumzika kwa amani
dollynimmo Wish i didnt see this, kinda opening wounds
tony.breezy.777 Fallen soldier ..we miss you