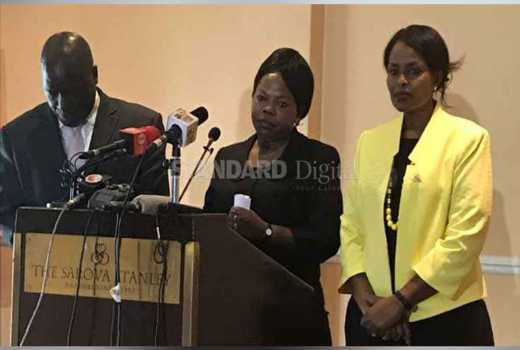 The move by three IEBC commissioners has been widely linked to the handshake between President Uhuru Kenyatta and Opposition chief Raila Odinga.
The resignations caught many by surprise, including top officials who said there would be no reforms within the electoral system even after the handshake.
The problem is that very few people know what is going on in the government after the handshake and many, especially state officers are worried and ready to leave anytime now.
Many already know their time is up and they would soon be told to leave.
This applies across the board according to those with knowledge on government operations. So, who's next?
In other news…
Staff at a Ministry are worried over the unusual silence by their boss. The State officer is known for his public declarations and threats and whenever he is quiet, many including his own staff get worried.
And given he has been mum for almost two weeks is worrying. What could he be upto? That was a question raised by a senior official in his ministry at the weekend.
The officer known to be all over has been mum since an appearance before a Parliamentary Committee over a saga that is yet to be resolved.